This is an archived article and the information in the article may be outdated. Please look at the time stamp on the story to see when it was last updated.
INDIANAPOLIS, Ind. — As the temperatures drop, we hear about flu cases going up, and after a week of holiday travel, officials say it could get worse.
Indiana is one of 23 states already listed in the '"widespread flu activity" category, according to the Center for Disease Control.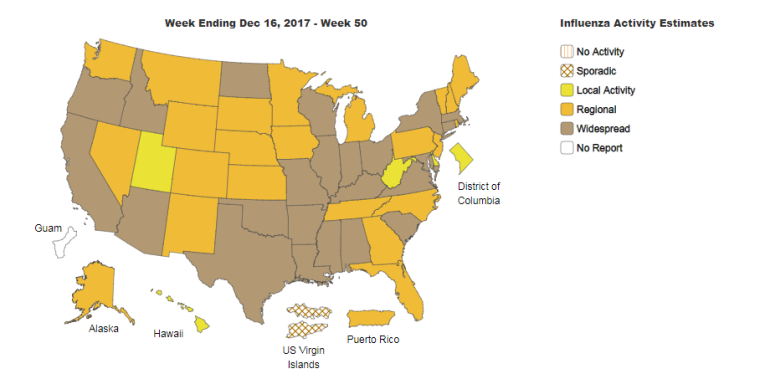 With so many people coming into contact with germs at gas pumps and on planes this week, officials expect more states will be added to that list. Updated numbers are expected on Friday.
While flu season peaks during the cold months, doctors say the illness isn't caused by the cold itself. They say more people get sick in the winter because the cold temperatures force us indoors, where we're surrounded by more people and more germs.
Doctors are reminding everyone to cough into your sleeve instead of your hand, drink plenty of fluids, and don't go into work if you're sick. As always, health officials recommend getting a flu shot.