This is an archived article and the information in the article may be outdated. Please look at the time stamp on the story to see when it was last updated.
Last year, history was made on New Year's Eve with the first Indycar drop on Georgia Street and the launch of CBS4. This year, we're teaming up again with Downtown Indy and the Indiana Union Construction Industry for another unforgettable night.
Three blocks of Georgia Street and part of Pennsylvania will be shut down to traffic for one giant block party with you and 30,000 of your closest friends and family! Downtown Indy's New Year's Eve offers an exciting entertainment line-up, stimulating sights, plenty of food and drink and a unique midnight extravaganza. Headliner Kap Slap will bring his electronic dance music craze to Downtown Indy, plus performances from Dave and Whitney, Izzy and the Rubbaband and Corey Cox. Enjoy access to full bars and food trucks throughout the night.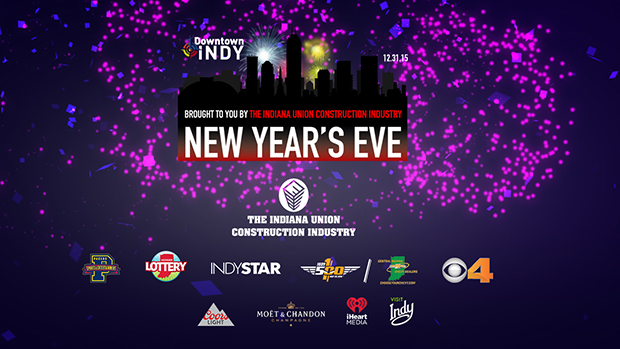 The all-ages evening will also feature a chance for revelers to step inside out of the cold into Bankers Life Fieldhouse. Hoosier Lottery Countdown Pavilion presented by the Hoosier Lottery will include live music from Corey Cox plus plenty of food and beverage. Family-friendly activities are also planned for the center block of Georgia Street with video screens showing all of the excitement from the main stage.
At 11:59 p.m., when in most cities the traditional "ball drop" takes place, a suspended IndyCar hoisted high above the crowd will descend to a collective countdown amidst great fanfare and fireworks at midnight. One lucky person will race away just seconds after midnight in a street-legal IndyCar ushering in the march to the 100th Running of the famed Indianapolis 500 on May 29, 2016.
CBS4 will air a live special of the Downtown Indy New Year's Eve Celebration, presented by Franciscan Physician Network, beginning at 11:35pm (EST).
Bring your party hats. Make some noise. Count down to the fireworks and midnight Georgia Street "ball drop!" For more information including options for hotels and parking, click here.