This is an archived article and the information in the article may be outdated. Please look at the time stamp on the story to see when it was last updated.
An arctic high has set up across the Midwest. This will deliver bitterly cold temperatures through Thursday.  Wind chills on Thursday morning will be dangerously cold. In fact, Wind Chill ADVISORIES are already posted for wind chills that will range between -15 and -20.  With wind chills like these, frostbite can set in within 15 minutes. You will want to cover all exposed skin and limit your time outdoors.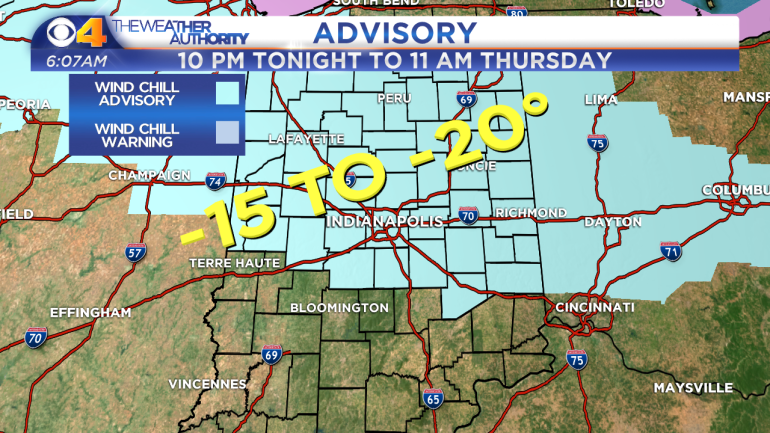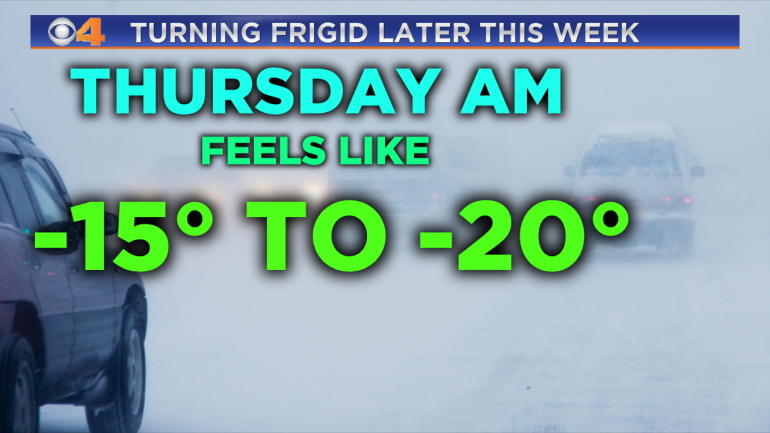 Today we'll top out at 23 with a cloud/sun mix. We don't have any precipitation returning to the area until the weekend.
Friday through Sunday our weather becomes more active. Friday night we'll see some snow showers well to our north near Ft. Wayne and South Bend. Temperatures will warm into the 40s on Saturday so we're looking at a rain event for central Indiana.  We could pick up a solid 0.5″ of rain. On the colder side of this system we'll change over to snow on Sunday morning with some accumulation possible.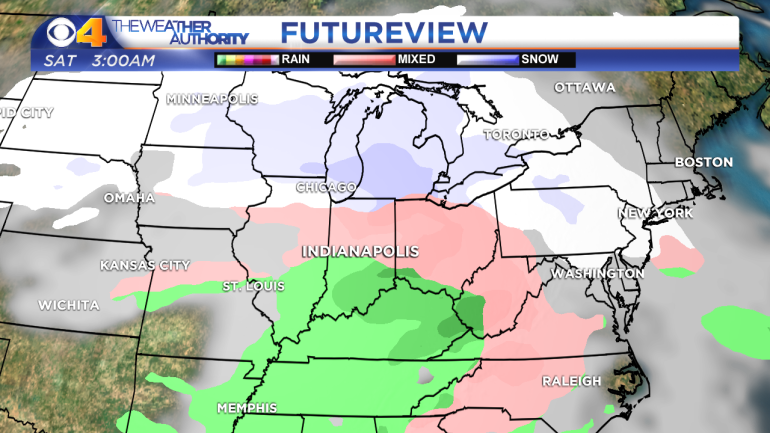 Another arctic chill settles in for the start of next week.