This is an archived article and the information in the article may be outdated. Please look at the time stamp on the story to see when it was last updated.
BEECH GROVE, Ind. — A security guard reportedly shot and killed two males who attempted to rob him at gunpoint Saturday morning in Beech Grove.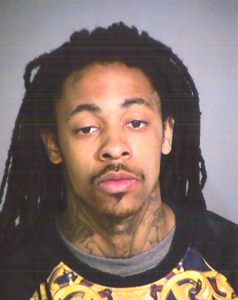 One of the people killed was a 14-year-old boy. He was later identified as Earnest Sneed. Sneed was a student at Arsenal Tech. The adult male killed in the shooting has been identified as Seth Easley.
The shooting happened outside The Grove Sports Bar on Alton and Emerson Ave. shortly before 1:00 a.m. Officials say the 23-year-old security guard and his mother were hired by a private company to serve as outside bar security.
They noticed two males pacing suspiciously up and down Emerson Ave. and were about to call 911 when officials say they approached. The 14-year-old was reportedly brandishing a stolen handgun when he demanded that the mother and son security guards give him everything they had.
When the pair told him they only had a cell phone, officials say the demanded they give him that, and at some point the 23-year-old security guard fired his personal weapon, striking and killing the two males.
"I'm very disheartened with society," said Mayor Dennis Buckley of Beech Grove at a press conference Saturday morning.
Buckley said one of the males fell immediately, the other staggered and fell in the adjacent car lot. One of them had been shot twice in the chest.
Investigators taped off part of the 3200 block of Emerson Ave. as they gathered evidence. Bullets fired broke a window of a parked pickup truck and struck the fender of another parked vehicle.
Buckley said the prosecutor's office sent out its homicide attorney to assess the situation. Both security guards were taken and questioned by Beech Grove police and then released. It's unclear if they'll face charges, but Buckley said he believes it's unlikely.
"It sounds to me in speaking with the chief just a little while ago they will not pursue this," Buckley added.
The Grove Sports Bar remained open during the investigation.
Owner Doug Pettigrew said he received a phone call shortly after the shooting informing him of what happened with his private security guards.
"There was a lot of red lights plus the two bodies were laying on the ground," Pettigrew explained that some patrons were unable to leave since their cars fell within the crime scene.
Pettigrew says security guards typically station themselves at the corner outside the bar to keep an eye on things. Every ten minutes the guards pace the building to do a security check, but in the winter time they stay inside their running vehicles.
"That's where it all took place," Pettigrew added, "that's a good thing that they did, protecting themselves, and like I said those guys could've come in here."
Pettigrew says he likes to keep security outside his bar to prevent anything from seeping into his establishment.
The prosecutor's office is now handling the investigation along with Beech Grove Police Department.