This is an archived article and the information in the article may be outdated. Please look at the time stamp on the story to see when it was last updated.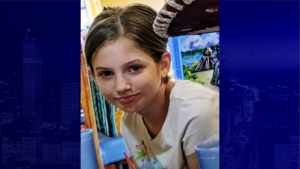 GAS CITY, Ind. — A 10-year-old girl missing from Gas City. has been found dead, Indiana State Police confirmed Wednesday.
Skylea Carmack's family says they last saw her on Saturday, August 31. Police said her body was found inside a shed behind her Gas City home. The body was hidden inside a plastic trash bag.
Her stepmother, Amanda Carmack, was arrested on charges of murder, strangulation, neglect of a dependent and domestic battery. She was booked into the Grant County Jail Wednesday morning.
An autopsy confirmed that Skylea's cause of death was asphyxia by strangulation, and the manner of death was homicide.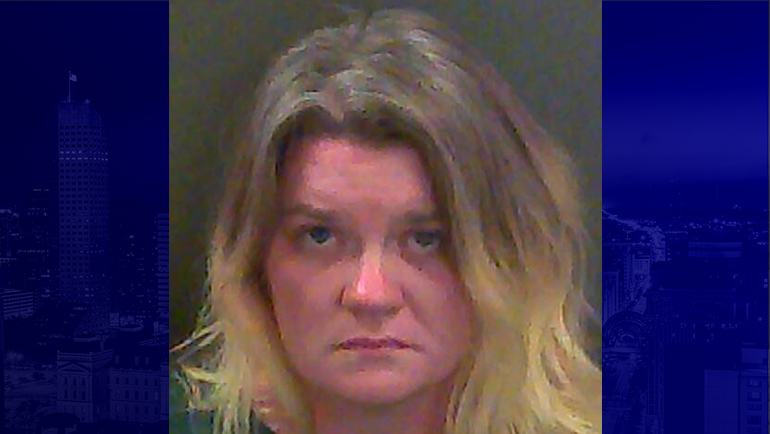 Skylea's father, Kevin Carmack, told us he left Skylea at home with her stepmom and six other children when he went to work on Saturday. He said he thought she ran away some time in the afternoon, but Amanda didn't report her missing until later that night. Police said Wednesday that they believe she was killed between 4:30 and 6 p.m. Saturday. She wasn't reported missing until 9 p.m.
Sgt. Tony Slocum with Indiana State Police said there was "no rationale" for killing a 10-year-old girl, calling it an act of "cowardice." Investigators believe Carmack is the only one involved at this time and have no other suspects.
Indiana State Police issued a Silver Alert on Sunday, September 1. Authorities reviewed security camera video from nearby homes and searched the area with drones. Indiana State Police set up a temporary command center.
Slocum said police had searched the home earlier. At that point, however, they were looking for the little girl and had no reason to suspect she'd been murdered.