This is an archived article and the information in the article may be outdated. Please look at the time stamp on the story to see when it was last updated.
INDIANAPOLIS, Ind.– For nearly three years, Richard Grundy III has avoided investigators and prosecutors who have unsuccessfully accused him of murder and are still trying to convict him of operating a vicious drug ring in Indianapolis.
Now, as Grundy remains hospitalized and seriously injured after a shooting at a north side cemetery last week, the alleged drug kingpin's attorney is asking, "Where were the police?"
Grundy was wounded in the chest and arm after attending a funeral for a relative, Jasmine Moore, who was shot to death at Long's Bakery at 1453 North Tremont Street in a case that remains unsolved.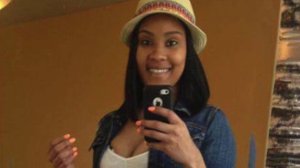 IMPD sources indicate Grundy may have been the intended target as he left the Sunset Strip nightclub across the street with Moore though the family denies he accompanied his cousin that morning.
Last Thursday, gunmen opened up on Grundy's vehicle, which was several cars back in the funeral procession behind Moore's hearse, at the Sutherland Park Cemetery in the 4000 block of Millersville Road.
Two other women in the vehicle were also wounded.
"Mr. Grundy was in a vehicle, moving in a vehicle, it appears that they targeted that vehicle while he was in the procession," said Keirian Brown, Grundy's attorney. "They knew he was in this car. They obviously were watching him. Where were the police? Why weren't the police there?"
In an exclusive interview, Brown told CBS4 he is the only person who has been successful in meeting with Grundy as the wounded man recovers from his injuries at IU-Methodist Hospital.
"We talked briefly about his safety and I was somewhat concerned for his safety given how everything transpired at the cemetery," said Brown who noted that his client was still somewhat groggy due to the aftereffects of surgery when they met. "There seemed to have been some police presence at the ceremony that they held at the church but its unclear where those police went and why weren't they there."
Moore's funeral was held at Friendship Missionary Baptist Church at 1301 North Goodlet Avenue, across town from the cemetery where the shooting occurred.
IMPD Spokesman Sgt. Kendale Adams told CBS4, "Southwest District (officers) had a presence at the funeral, however, because the procession crossed over into North District we did not have a presence at procession."
Another IMPD spokesman, Ptl. James Gillespie, told the reporters at the shooting scene, "There were child abuse detectives over here at the office on Keystone that heard shots and responded without being called and were able to get to the victim quickly and provide first aid treatment."
Brown questioned how Grundy's attackers would have known of his planned route and vehicle the day of the procession.
"Knowing the investigatory tactics of the police its hard for me to believe that there wasn't some sort of undercover surveillance occurring there at the funeral," said Brown. "If the police know that Richard is a gang member and some murderous drug dealer, then they would have been surveilling that funeral. They would have had undercover people there watching everyone's movements, taking down license plates, that's their normal course of action. So my question at this point is, how did the shooters attack Mr. Grundy at this location? Why would they? That's my question.
"Why didn't the shooters fear being caught by police? Anyone attempting this had to have known that there would be police at that area, likely undercover police doing surveillance,  so any attempt on his life may have ended up on a videotape somewhere in police possession, so why would they do this at this location knowing or having probably a good idea that there would be police everywhere?"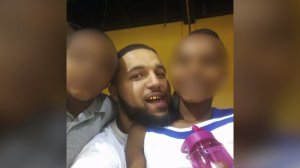 Family members have been quoted, and police sources confirm, that word on the street is there is a $50,000 bounty placed on Grundy by his enemies.
Grundy was arrested with several associates, known collectively as the "Grundy Crew," in the winter of 2015 after a police chase punctuated by gunfire on the northwest side.
Later, Grundy was not only charged with ordering four murders but also operating an extensive drug operation with connections to Texas and Arizona. Last year, those murder charges were dropped and several Grundy associates have pleaded guilty to lesser charges.
Grundy has a pre-trial appearance set for Wednesday on the drug conspiracy charges.
In July 2016, Grundy was ordered released on bond pending an appearance in a Texas courtroom on drug dealing charges.
He returned to Indianapolis in August two weeks before an associate, Mack Taylor, and another man were murdered during an attempted  drug house rip off in the 3000 block of North Gladstone Avenue.
IMPD detectives determined that Terrell Scott, a reputed drug dealer, was involved in the killings of Taylor and Alexander Brown. Charges were not filed.
Just before dawn on May 5, Scott was gunned down in the parking lot of a Zionsville apartment building in a killing that also remains unsolved.
Brown said his client did not share with him any recollections of the cemetery attack and could offer no clues as to why he may be targeted.
"I have no messages from him, any indication that there was any threats or that the family members should be concerned," said Brown. "At this point it's a mystery. I have no information. I've spoken with his family. They don't really have any information regarding this."
Brown said during the hospital visit he raised the issue of a lack of police presence at the cemetery and Grundy concurred with his concerns.
"The irony is that it's the law that doesn't allow Richard to protect himself and that he must rely on the police. He is barred by law from protecting himself so he has to rely on the police. If he chooses to try and protect himself the police will come and arrest him, so it's a Catch 22: either he tries to protect himself somehow and runs afoul of the law or the police protect him.
"He does have a pending case so I'm sure a condition of that is he is not to be able to possess firearms.
"The police have a job to do to protect and serve. If they wish to bring evidence against someone and try them and convict them, then that's what our system is about. They're also there to protect the citizens and no matter what they feel about Richard Grundy, he's still a citizen of Marion County and deserves their protection."
Brown was asked whether Grundy, whose family members have complained he has been the victim of police harassment since his arrest more than two years ago, would have been better served to hire his own off-duty police escort or private security firm.
"I wouldn't advise anyone to be a vigilante," said the attorney. "You're essentially saying should he have hired someone to get in a gunfight and I don't think that…it's the police that should be doing those types of things, not private security forces getting into gunfights. That shouldn't happen."
Brown said he would not completely dismiss the role of potential police complicity in the shooting of his client, though he has no evidence to allege that at this time.
Former IMPD Chief Rick Hite oversaw the initial stages of the Grundy investigation as the city's top cop from 2012-2015.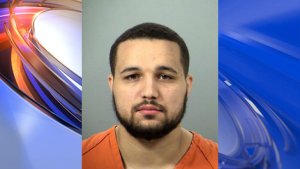 He told CBS4 that the recent shooting and other unsuccessful attempts on Grundy's life were warnings to, "Get out of the game," before his name is added to the murder roll call the alleged gang leader is accused of fostering in Indianapolis over the past several years.
"At this point he might be safer in prison," said Hite.
Indianapolis Mayor Joe Hogsett expressed support of IMPD Chief Bryan Roach, his command staff and the entire department in the wake of Grundy's shooting and other high profile setbacks this summer.
"We've had some incredibly difficult days over the past few weeks with the triple homicide at 75th and Keystone and then the shooting as part of the funeral procession," said Hogsett. "Those are incredibly unfortunate but we've doubled down as a police department. I think that there has been as much engagement with community leaders as I've seen in a long time about the senseless and mindless menace of violence so I'm cautiously optimistic as a community that we're turning a corner."