This is an archived article and the information in the article may be outdated. Please look at the time stamp on the story to see when it was last updated.
Today will be our 23rd day of 90+ degree temps this summer! Typically we average 18 in a given summer. But this will be the last 90-degree day that we see for a while. Once again, heat indices will be around 100 this afternoon, but a big temperature drop is in store for the weekend. Highs will be around 80 on Saturday and Sunday afternoons.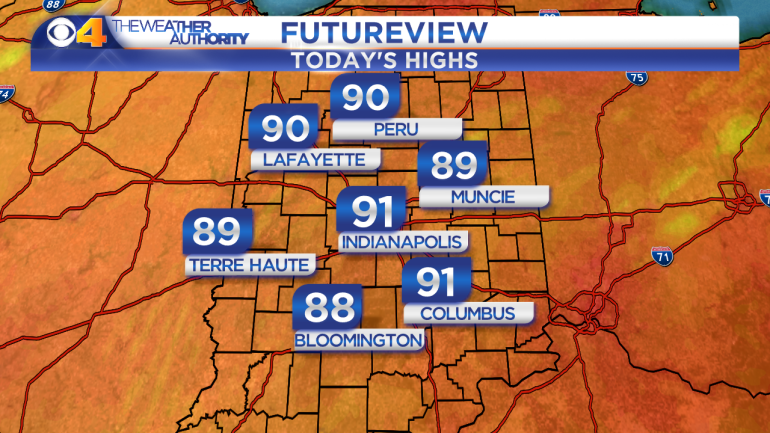 We have some much needed rain moving in for the weekend. Unfortunately it may be too much at once. 1-3" will fall through Sunday night, and flash flooding will be a concern.
Saturday will be the wetter of the two days this weekend, with 90% coverage expected, and heavy downpours through the afternoon. This will make for a very wet weekend at the Indiana State Fair, although it will be much cooler than it has been this whole week.
We'll continue with daily rain chances through the  middle of next week. Up to 4" may fall between today and next Wednesday.