This is an archived article and the information in the article may be outdated. Please look at the time stamp on the story to see when it was last updated.
HAMILTON COUNTY, Ind.–  More than 30 federal charges were filed Friday in Hamilton County against an Anderson man.
Jayson Colbert faces 33 felony charges, including child molesting, criminal deviate conduct, incest and rape. His wife Lisa Colbert faces a single felony charge of fondling in the presence of a minor.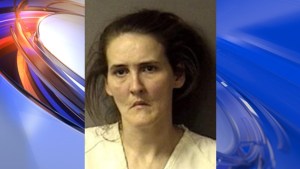 Jayson's charges reportedly stem from incidents dating from May 18, 1997 – September 3, 2010.
Lisa Colbert was arrested Friday night. Jail records show Jayson Colbert has not been arrested yet.