This is an archived article and the information in the article may be outdated. Please look at the time stamp on the story to see when it was last updated.
This morning we officially dropped below zero in Indy. It was the first time we fell below 0 since February 24, 2015 and the coldest morning ALL year! Wind chills at times were nearing -20 north of I-70.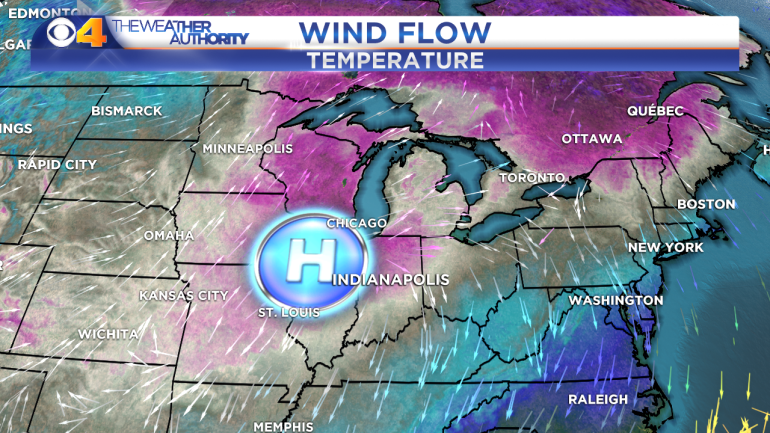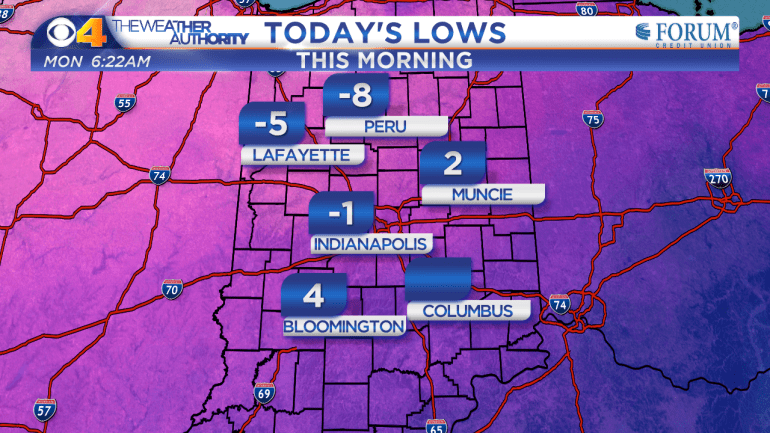 We'll see a lot of sunshine today, but with the snowpack still present we won't make it out of the teens in Indy.  This will be the last day with this arctic blast in place.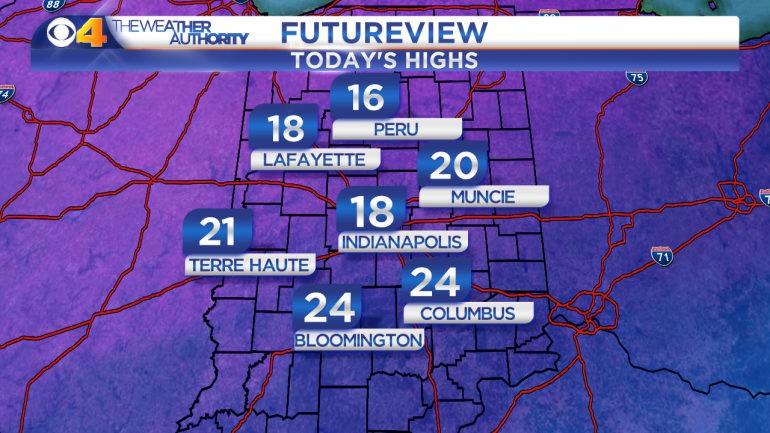 Temperatures will start to moderate on Tuesday.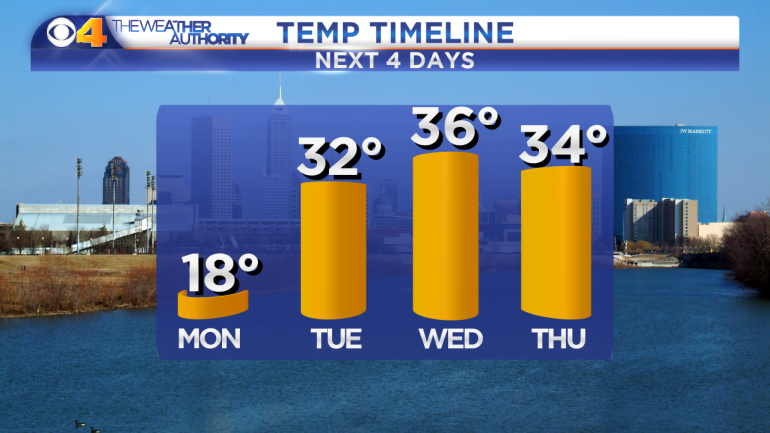 If you are traveling for the holidays, we'll see thunderstorms and rain from South Carolina, through Georgia and Florida today. Rain showers are expected in the lower elevations of the Pacific Northwest, while it will snow in higher elevations.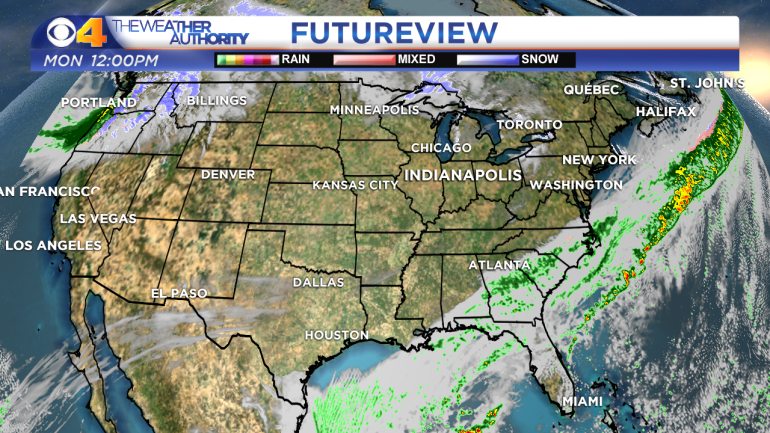 We have small snow chances on Thursday, but a larger storm will impact us for Christmas Day. As of right now it looks like it will fall as a rain/snow mix on Sunday.