This is an archived article and the information in the article may be outdated. Please look at the time stamp on the story to see when it was last updated.
INDIANAPOLIS, Ind.– Two interactive robots are teaching kids the importance of ATV safety.
Safety Sam and Safety Sara are child-size robots dressed head-to-toe in ATV safety gear that can move and talk.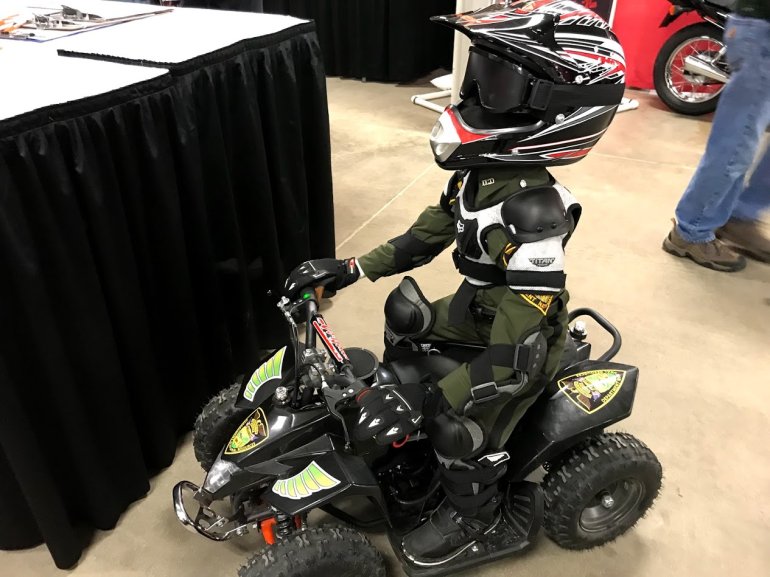 The robots were donated to the Indiana DNR by the Play for Kate Foundation, in partnership with the Indiana Department of Health.
Ashlee Bruggenschmidt, the founder of Play For Kate, lost her 11-year-old daughter, Kate, in an ATV crash in 2015.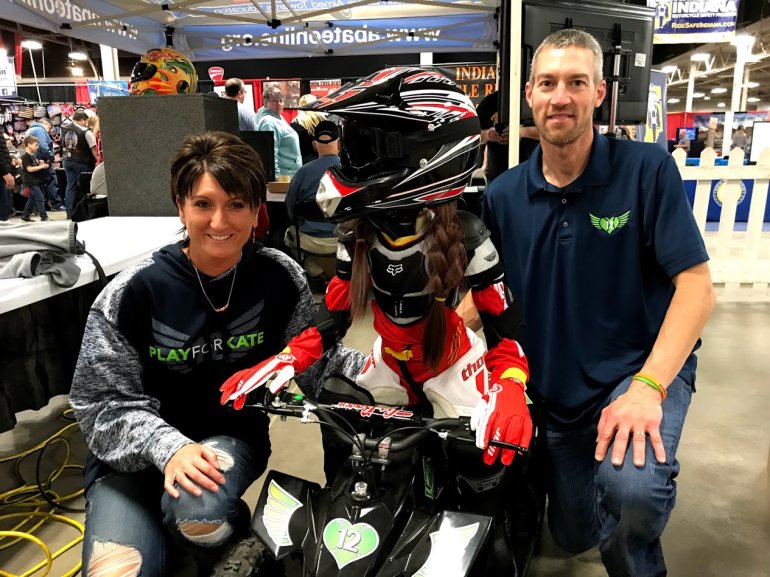 "Educating kids about safety and being a child safety advocate is not only my profession, but my passion," said Bruggenschmidt.
The interactive ATV robots debuted last year on March 30, on Kate's birthday.
Bruggenschmidt says these robots are one-of-a-kind, and the only four in the world. So far, over 60,000 people have interacted with the ATV robots since their launch.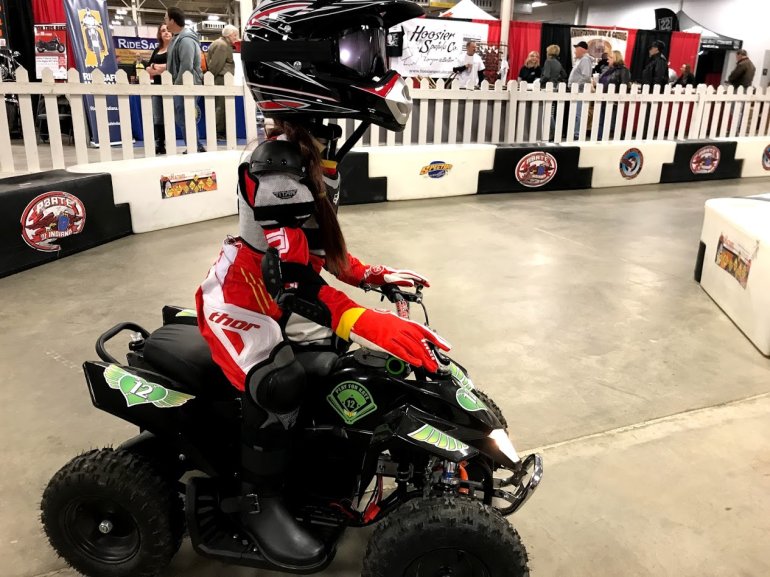 "Play for Kate was an integral part in not only designing but funding these for the state of Indiana," said Indiana Conservation Officer, Markie Throgmorton. "Since then, they have been to several different states and schools and safety fairs and they have done their job really well of helping us get the ORV and ATV safety out in the public."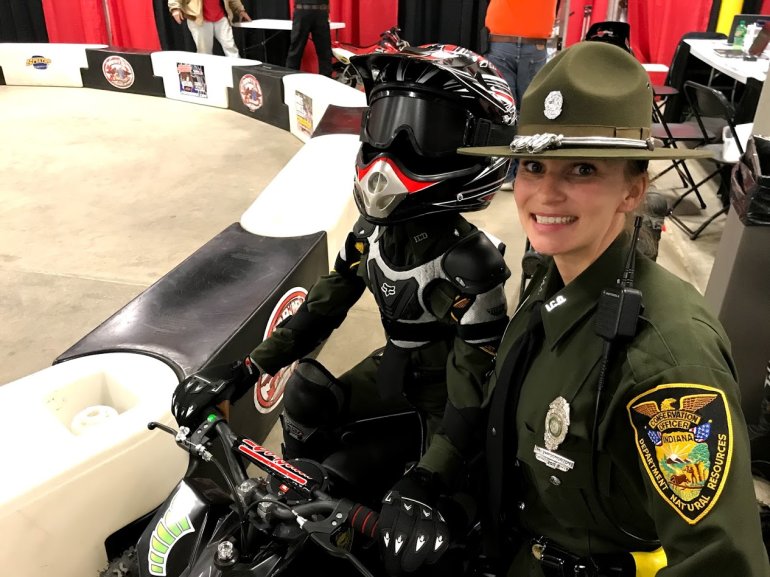 On Friday, Play for Kate launched another safety tool, an ATV coloring book app that comes to life.
"We met with ABATE to partner with them about an app," said Bruggenschmidt. "We were trying to find a way to integrate technology into coloring pages. About six months before Kate's ATV crash, she shared this coloring app with my husband and and showed us a page she colored that came to life. It actually looked like a hologram. So, I told ABATE, 'I think that we can build this.'"
Through the Spectacular App, kids use coloring and interactive play to learn about ATV safety.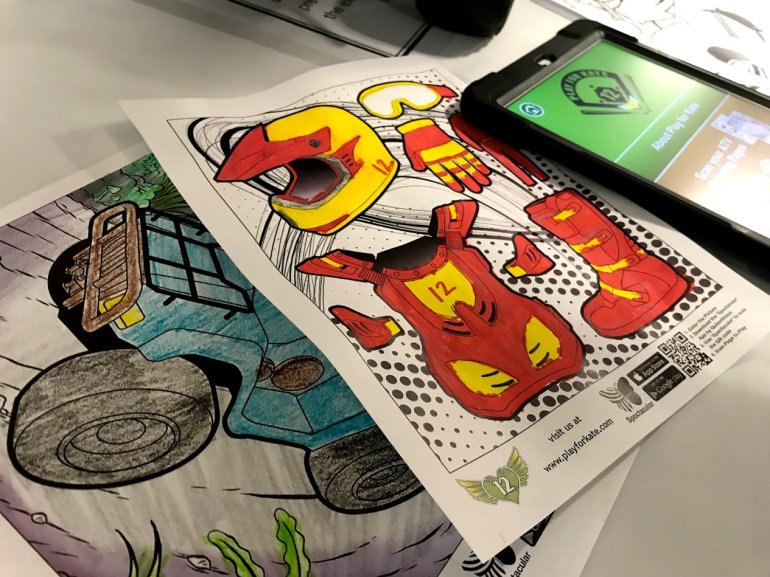 Bruggenschmidt pushed for a an off-road vehicle child helmet law after Kate's ATV accident in 2015. Kate was not wearing a helmet at the time of the crash.
"Since Governor Holcomb signed HEA 1200 into law on July of 2017, we haven't had a child fatally in the state of Indiana," said Bruggenschmidt. "That's our mission, that's our goal. We want zero preventable deaths. ATVs are fun. We aren't anti-ATV at all. We want people and kids to ride ATVs, we just want them to be safe on them."
Hudson Miller of English, Ind., meets a new Safety Sam Robot donated to @icohq at the Indiana State Fairgrounds, Dec. 19. The robots will be used to teach ATV safety. The trailers and robots were donated by The Play For Kate Foundation and @StateHealthIN #atvsafety pic.twitter.com/4cPxc7zXru

— Indiana DNR (@INdnrnews) December 20, 2017