This is an archived article and the information in the article may be outdated. Please look at the time stamp on the story to see when it was last updated.
A cold front crossed central Indiana overnight and today the breeze will be from the northwest and usher in less humid air into our region.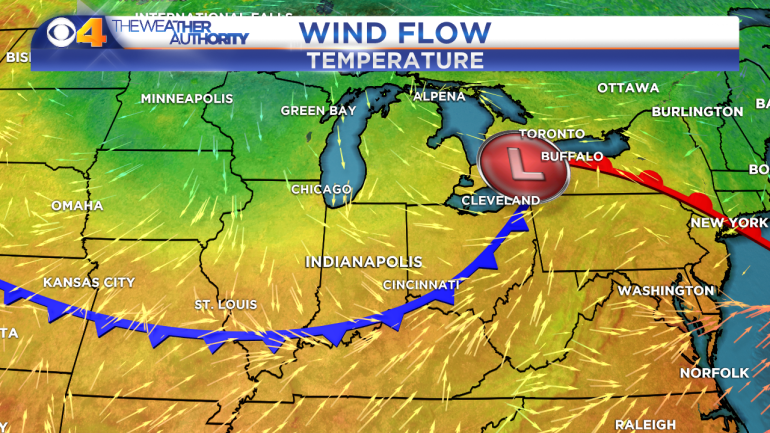 Expect humidity levels to lower by this afternoon along with a cloud/sun mix.  High temperatures will be nice and comfortable in the low 80s.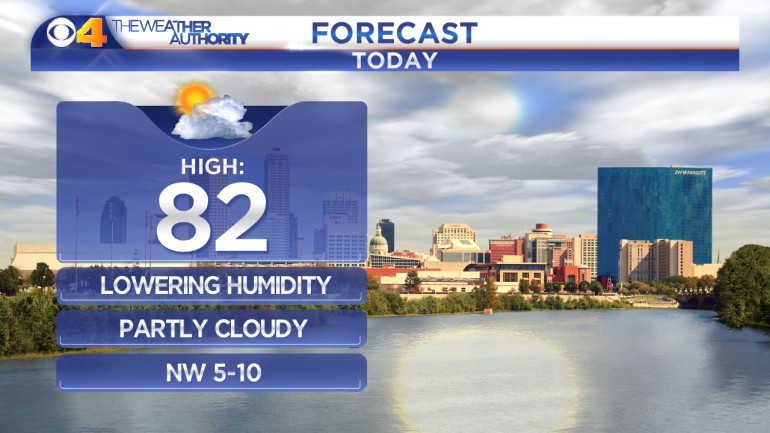 Humidity will remain comfortable through the weekend. Saturday will be a dry day with some spotty thunderstorms possible Sunday afternoon and evening. Not everyone will see the rain on Sunday, so overall a very pleasant weekend is in store for us, with comfortable humidity levels.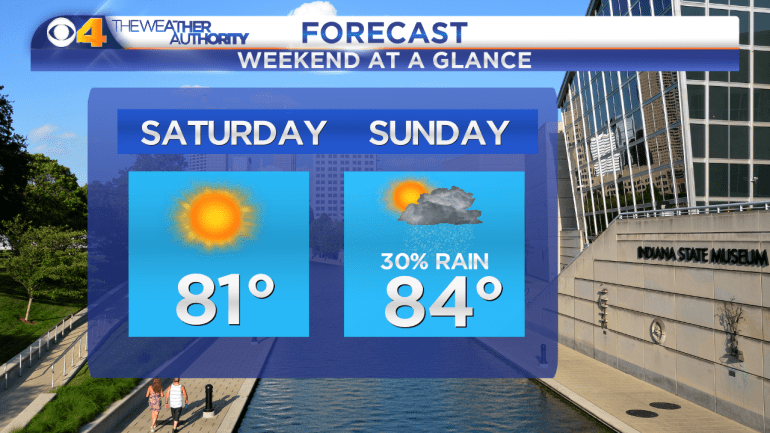 Next week some BIG TIME heat build in. It will be the hottest week that we've seen so far with 90 degree highs by mid-week. Humidity will build and by Wednesday those 90 degree temperatures will be accompanied by oppressive humidity levels. This will generate heat indices in the triple digits. Stay tuned!