This is an archived article and the information in the article may be outdated. Please look at the time stamp on the story to see when it was last updated.
Welcome to December and Meteorological Winter! It won't feel like December for the next several days. Highs today will run 5-10 degrees above average in the low to mid 50s.
High pressure will remain in control through the weekend, which means dry and sunny weather for central Indiana.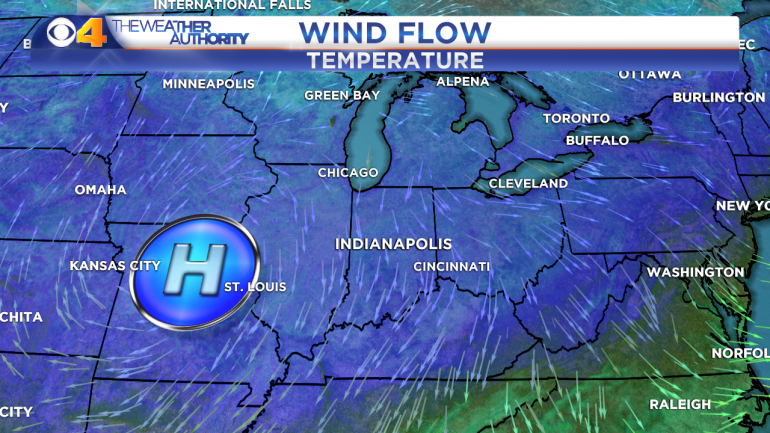 In fact, temperatures will BUILD through the weekend with sunshine for both Saturday and Sunday.
If you're headed to the B1G Championship game at Lucas Oil Stadium on Saturday night temperatures will be in the low to mid 40s at 8 p.m. under a mostly clear sky and drop to the 30s by 11 p.m. Kickoff is at 8:17 p.m.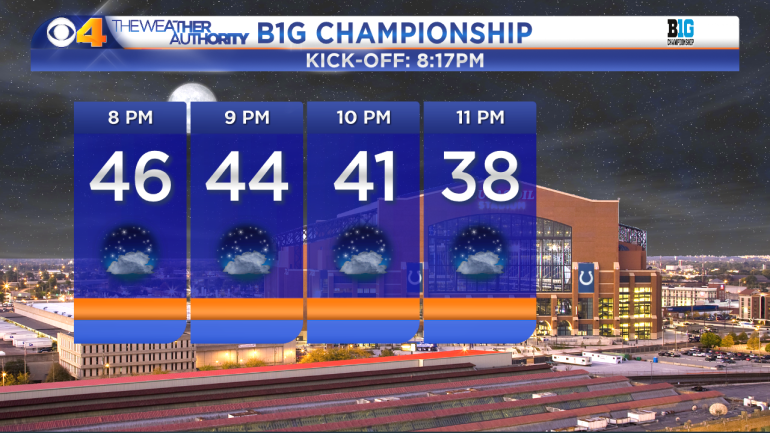 By Monday we'll reach the 60s before reality strikes on Tuesday.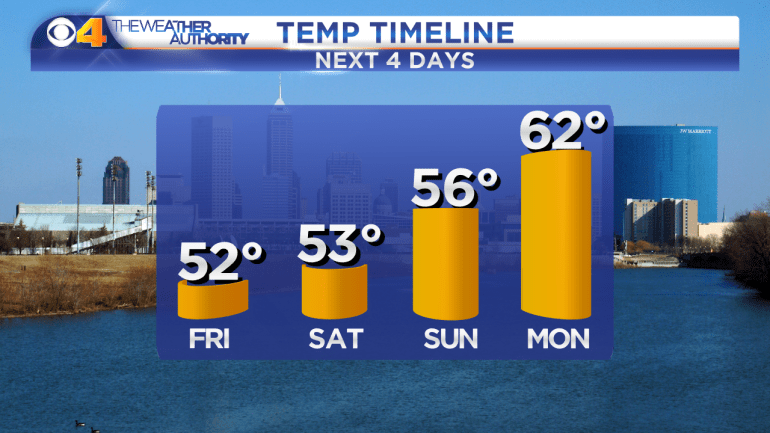 Tuesday will be our transition day. Temperatures will plummet through the 40s with very windy conditions, heavy rain and thunderstorms. The cold air arrives mid-week. A few flurries are possible on Wednesday before highs won't make it out of the 20s on Thursday!