This is an archived article and the information in the article may be outdated. Please look at the time stamp on the story to see when it was last updated.
After three days of rain across the Hoosier state, Friday was a dry, mild day. That will change over the weekend. Scattered t-storms with heavy downpours are likely Saturday morning and a few showers will linger into the afternoon. A second wave of rain will move in Saturday night and rain is likely through the day on Sunday.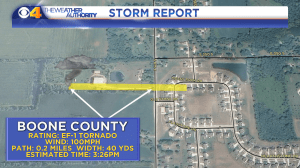 The National Weather Service confirmed an EF-1 tornado in Boone County on Thursday afternoon.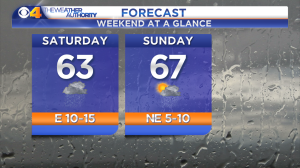 Rain is likely Saturday and Sunday.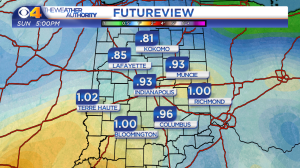 Up to an inch of rain is likely this weekend.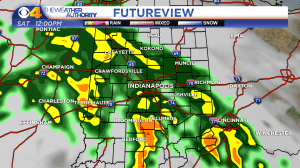 Heavy rain is likely Saturday morning.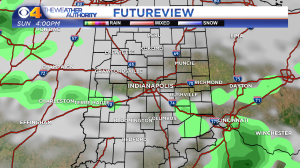 Scattered t-storms are likely Sunday afternoon.
We'll have a cool, dry Monday.
A warm front will approach the area Tuesday.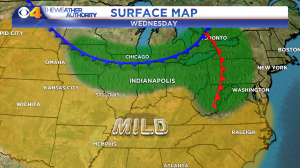 Showers are likely by Wednesday.
Temperatures will be cooler next week.