This is an archived article and the information in the article may be outdated. Please look at the time stamp on the story to see when it was last updated.
Humidity levels have come down and will remain in the "comfort zone" for today.  We can expect bright sunshine, light winds and warm temperatures for your Memorial Day. Here's an hour by hour breakdown.
Humidity levels will be on the rise toward the middle of the week along with storm chances. Our next best chance for rain is Wednesday night into Thursday with scattered showers and T-storms.  Here is Futureview at 7pm Wednesday evening.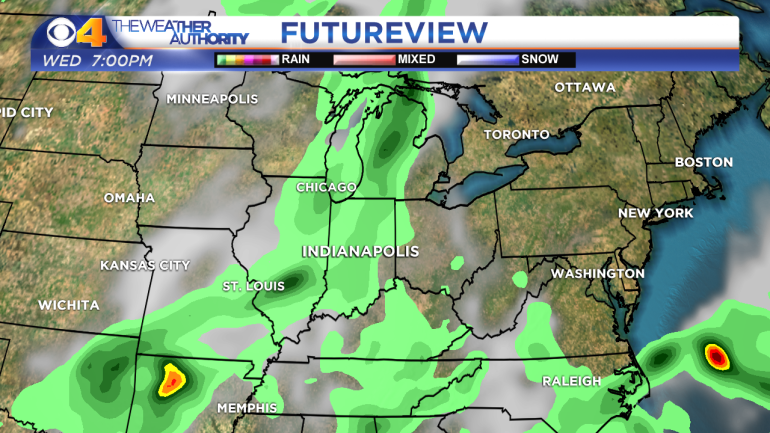 Temperatures will remain above average through the weekend, with additional rain chances Saturday night into Sunday.