This is an archived article and the information in the article may be outdated. Please look at the time stamp on the story to see when it was last updated.
We got some MUCH needed rain on Tuesday, but it wasn't enough to erase the deficit that we have for the month of August. Since the first of the month we've only gotten 0.49″.  We're sitting at the fourth-driest August on record for Indianapolis!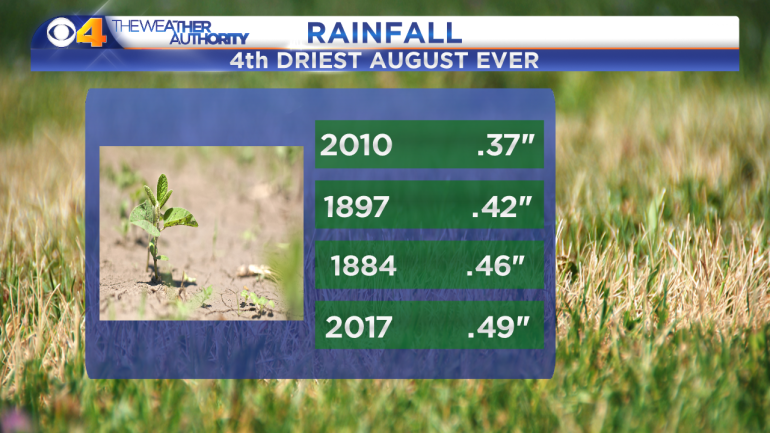 Unfortunately we don't have any additional rain in the forecast until late next Monday and Tuesday. Even that will be spotty.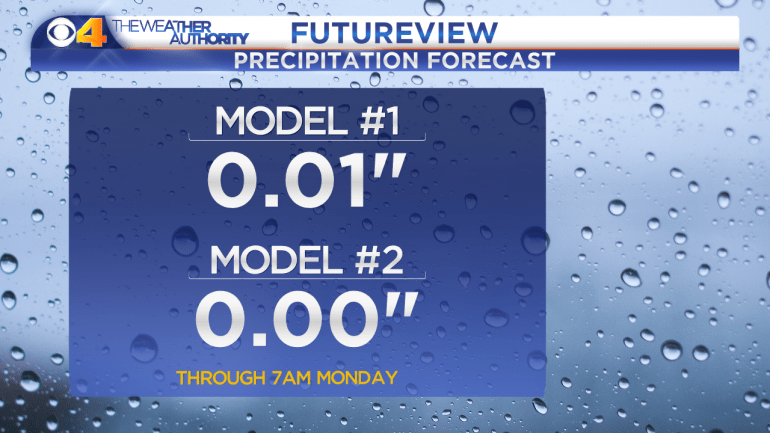 It will be a very comfortable day today with low humidity, light winds, abundant sunshine and highs in the mid to upper 70s.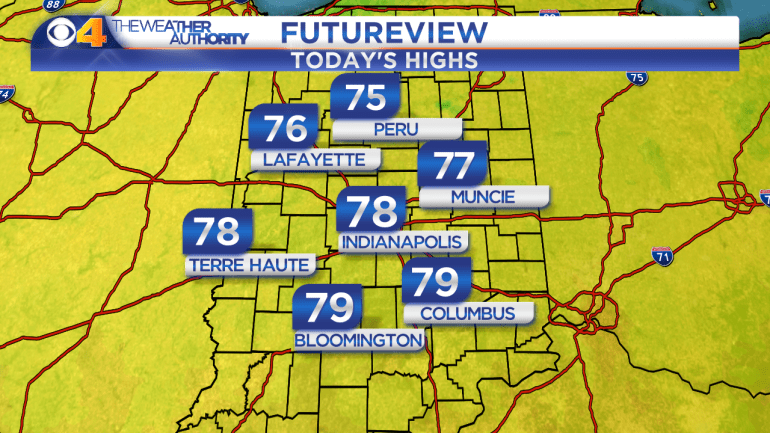 We'll keep this sunny and dry stretch of weather going through the rest of the work week and into the weekend.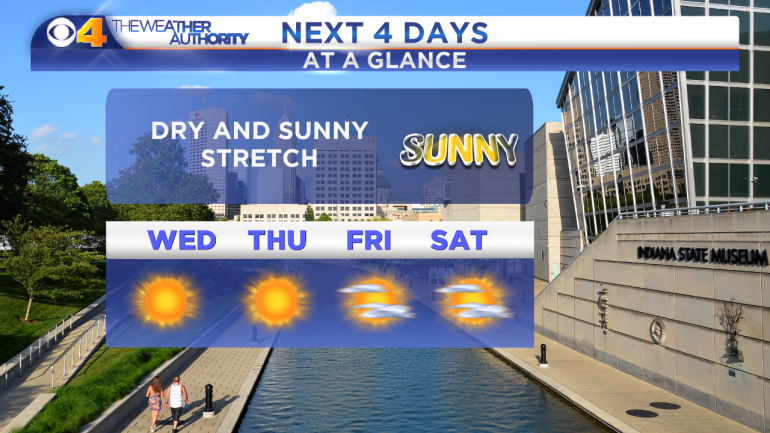 Temperatures will return to the 80s this weekend.
Rain chances go up slightly early next week.