This is an archived article and the information in the article may be outdated. Please look at the time stamp on the story to see when it was last updated.
We will see MANY dry hours today, in fact if you're leaving your house after 9 a.m. and getting home before 7 p.m. you can leave the umbrella at home.  We woke up with a few spotty showers and we'll get more rain in here after 7 p.m. For the afternoon hours you can expect a mix of sun and clouds, breezy conditions and a high of 67 in Indy.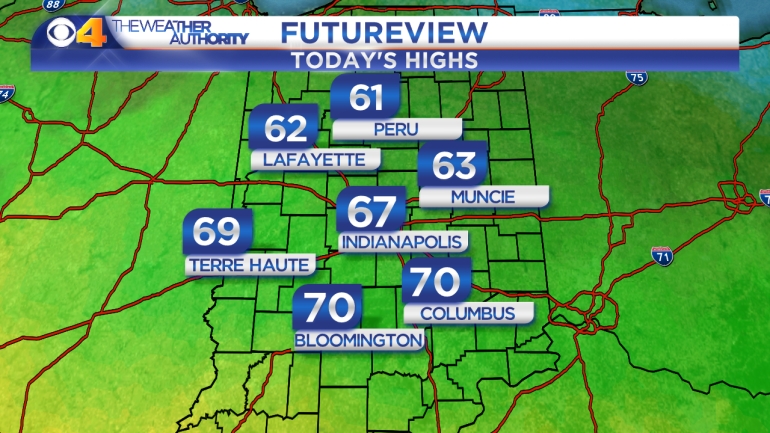 Spotty showers and even a T-shower will be possible tonight. No severe storms are expected, but we will get some much cooler air in here for Thursday.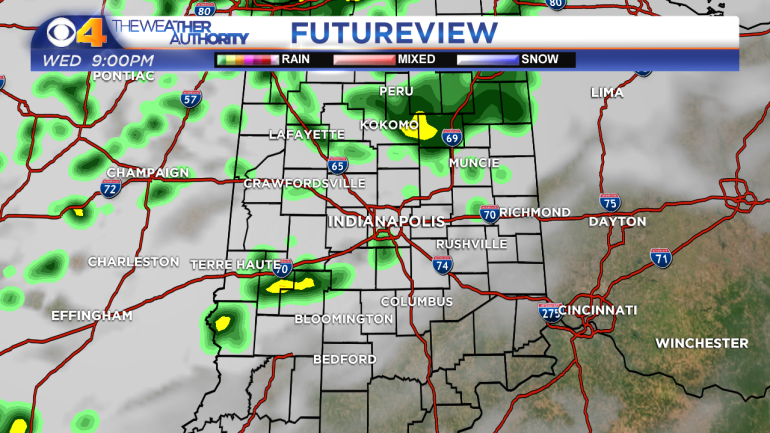 Since rain will be spotty, rain totals will be under 0.25" through Thursday AM.
Tonight in Cleveland, for Game 2 of the World Series, we could see a few showers. Start time is 7:08 p.m. and temperatures will be in the 40s.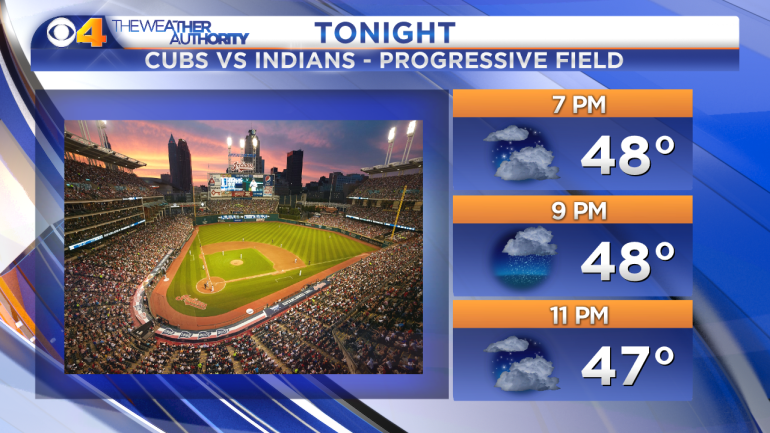 As of right now it looks like it will be DRY and WARM for Halloween. We'll reach 70 next Monday.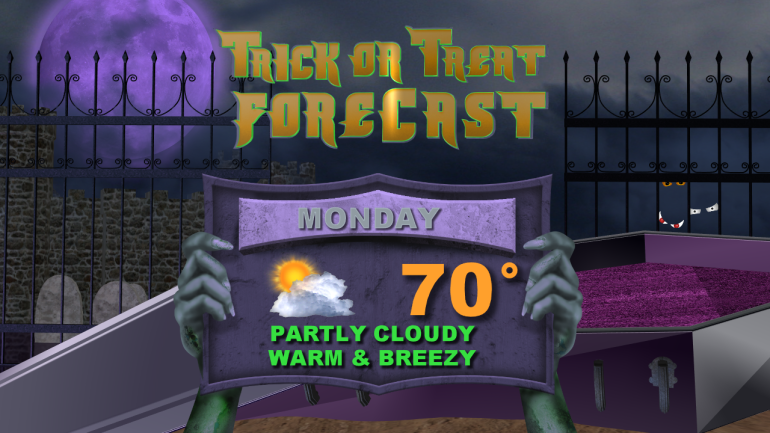 Much of the 7 day forecast features above average temperatures.