This is an archived article and the information in the article may be outdated. Please look at the time stamp on the story to see when it was last updated.
Clouds will be pretty stubborn through the lunch hour today, BUT we will see some blue sky develop by 3 p.m. Temperatures remain 10 degrees above the average today with a HIGH of 45.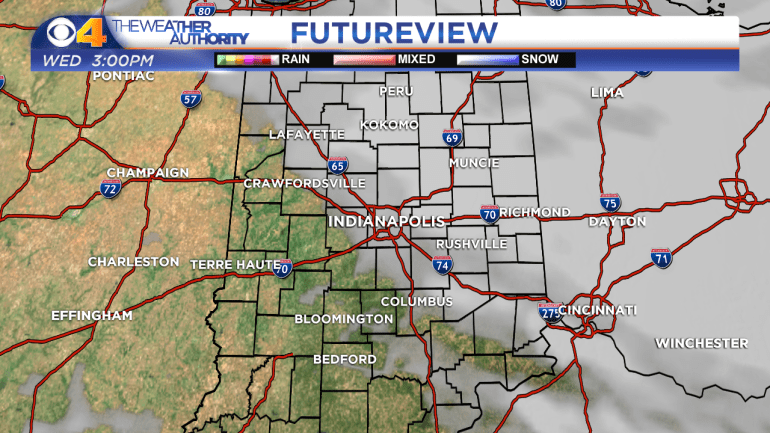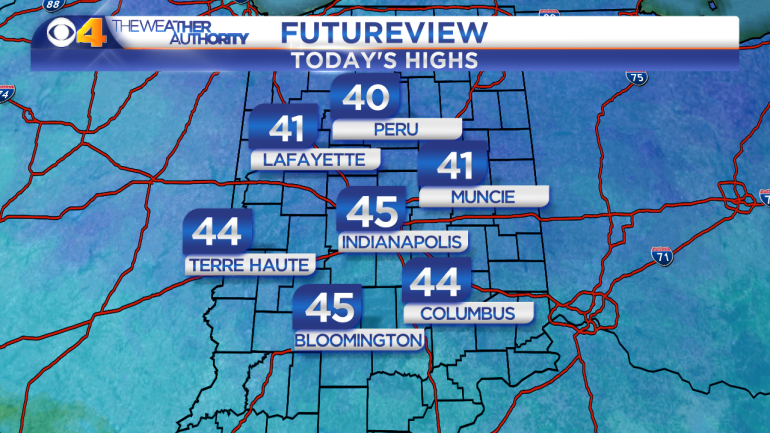 Clouds return on Thursday and so does the RAIN. Showers move in by 5 p.m. Thursday and will continue through Friday.
Despite several chances for rain in the extended outlook, we are on a substantial warming trend! Highs will get into the 60s on Saturday. That will also be the warmest day of the week.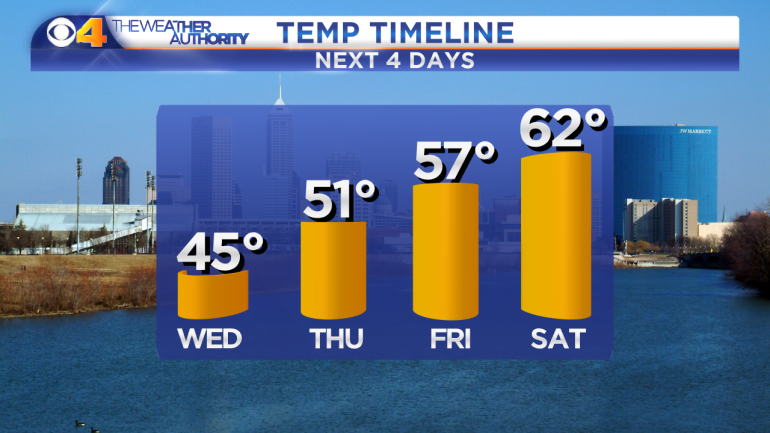 More rain rolls in Sunday and will continue through Tuesday. Nonetheless, temperatures remain ABOVE freezing in Indy for the next week.