This is an archived article and the information in the article may be outdated. Please look at the time stamp on the story to see when it was last updated.
INDIANAPOLIS, Ind.– Researchers at IUPUI have developed a Facebook app to help provide support to unpaid caregivers of people with Alzheimer's disease.
The app was developed as part of a study of a peer support group intervention where various issues that arose in the group were pushed to the caregiver's Facebook friends as questions.
The Facebook friends then had the opportunity to enlist as a member of a support network by answering the support group questions.
Researches said when these emotional and informational questions were answered, the caregivers experienced a feeling of increased support.
The study is believed to be the first to examine the use of friendsourcing to help support Alzheimer's caregivers.
"Given the recent problems of social media, our study provides evidence of the social good that can be obtained with social media," said David Wilkerson, an assistant professor in the IU School of Social Work and a member of the Facebook app research team.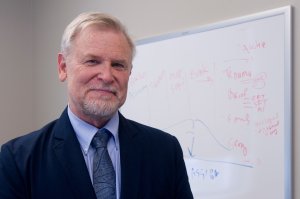 According to researchers at IUPUI, more than 15 million informal caregivers in the U.S. provide unpaid care to people with Alzheimer's disease, where studies have shown that caregivers have higher rates of depression, anxiety, insomnia and cardiovascular disease.
The project is part of a $29,000 grant from the Regenstrief Institute at IUPUI.