This is an archived article and the information in the article may be outdated. Please look at the time stamp on the story to see when it was last updated.
INDIANAPOLIS, Ind. -- An IU Health surgeon is using the healing power of music to connect with cancer patients.
Dr. Nick Zyromski, a pancreatic cancer surgeon at IU Health, played a variety of original songs alongside his band Thursday morning as part of the "Lunchtime Concert Series" put on by the IU Health Cancer Resource Center.
"Even before I played music, I really loved listening to music," said Dr. Zyromski. "It's been a fun trip learning how to play an instrument, interacting with other people and writing music."
The Cancer Resource Center opened in 2016 and is a complimentary therapies program which offers support music therapy, massage therapy, yoga therapy, art therapy and support groups to patients and their families.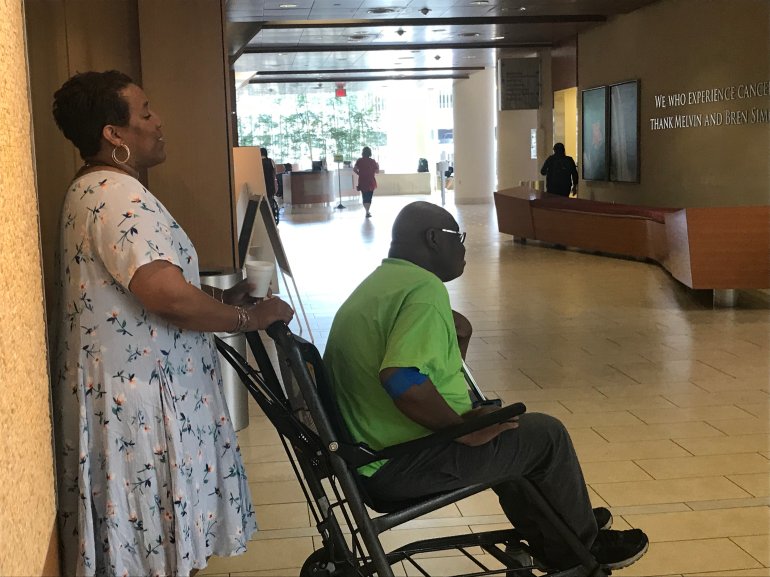 Dr. Zyromski said holistic approaches like music help patients during recovery.
"It's always fun to play when people are into the music," said Dr. Zyromski. "There's an energy there that you really feed off of and it's kind of synergistic. So, that's a lot of fun."
Live music is played in the first floor lobby of the IU Health Simon Cancer Center every Thursday from 11:30 a.m. to 1 p.m., for patients, staff, friends and family members.
"Looking at it from a physician's perspective, it's really cutting-edge in terms of how we are approaching the holistic healing process of an individual," said Dr. Zyromski.
WATCH: Dr. Zyromski, surgeon at @IU_Health is using the healing power of music to interact with patients. pic.twitter.com/6u6CorKBgD

— Olivia McClellan (@OliviaMNews) July 26, 2018