This is an archived article and the information in the article may be outdated. Please look at the time stamp on the story to see when it was last updated.
INDIANAPOLIS, Ind.-- Researches with Butler University are measuring how music affects individuals with dementia.
The research project, Music First, is currently on its fourth study, which looks at how music impacts dementia patients.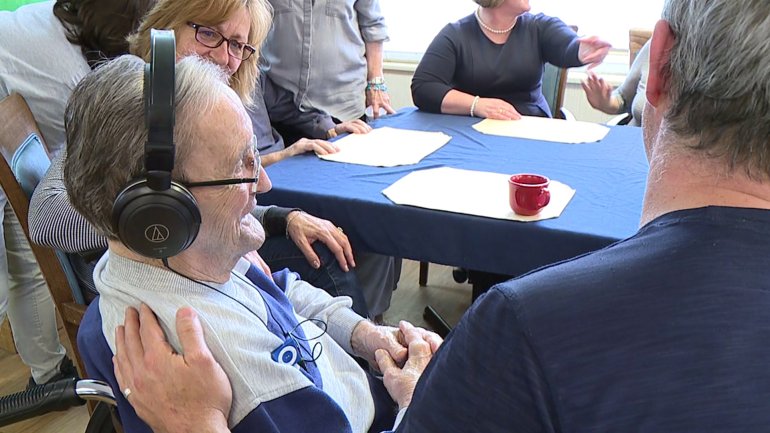 Dr. Tim Brimmer, the director of Music First, said the first three studies showed reduced agitation in participants.
"Many times, agitation is diagnosed after they've been diagnosed with dementia and it's very, very difficult to treat," said Brimmer. "But, for some reason, it seems to be very effective when they hear their favorite music, they suddenly become much less agitated."
Kendall Ladd is one of several research monitors for Music First. She charts patients' sundowning symptoms before, during and after music play.
"You see them start to move their head or tap their foot or if they are able to sing along," said Ladd. "It's something that's so rewarding and so incredible to be able to see."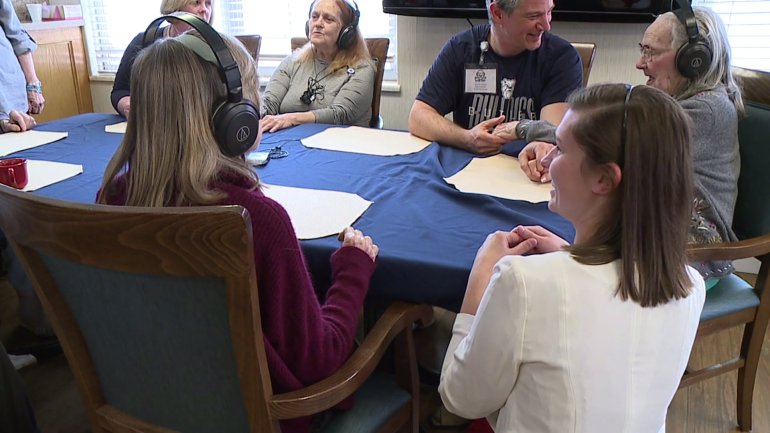 Residents are given individual playlists based on the year they were born and their interests, and listen to the music through headphones.
"Two or three pieces in, they start to come alive, they start to remember where they were, they start to want to talk," said Brimmer. "'This music makes me remember my first dance, my girlfriend, my first kiss.'"
The fourth study, funded by the Indiana State Department of Health, is still ongoing and includes dementia patients from 15 different nursing homes across the state.
Mallory Kimble, the regional memory care support specialist for American Senior Communities, said the Music First project is making a big impact on their dementia patients.
"We've seen a reduction in  psychotropic medications; that can include anti-anxiety medications, antidepressants, things like that," said Kimble. "These residents are really responding and we are able to maintain their well-being just with the music."
Phyllis Roark visits her husband, Donald, every day at Forest Creek Village. Forest Creek Village currently has seven residents participating in the Music First project.
"It's just great," said Roark. "It's an escape for them, they get away, it's like a vacation."
Music First's current study will wrap up in July. Dr. Brimmer said future studies will look into how live music affects dementia patients.