This is an archived article and the information in the article may be outdated. Please look at the time stamp on the story to see when it was last updated.
TIPTON, Ind.– A dream came true for a 4-year-old boy after the Tipton Police Department welcomed him as an honorary officer for the day.
On Tuesday, Leo Massey "Officer Leo" was sworn in by Assistant Police Chief Jeff Stout in the Tipton City Court.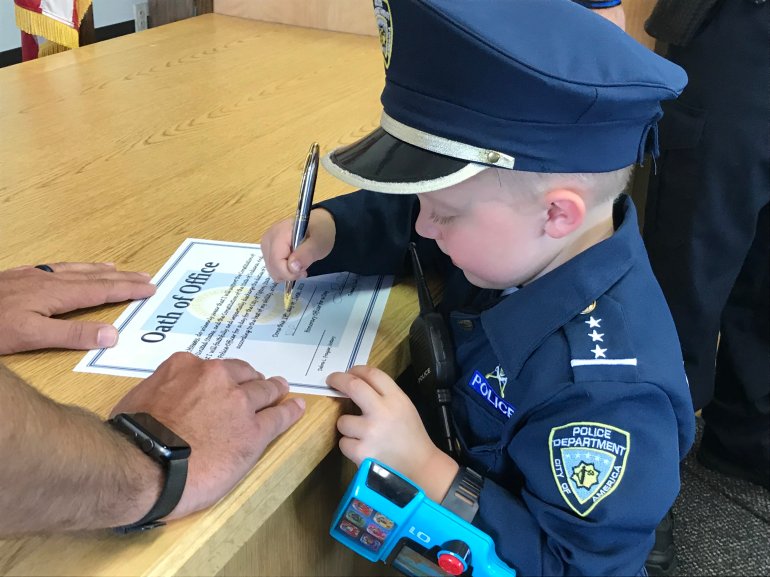 WATCH: Leo Massey has wanted to become a police officer since the age of 2. Today, his dream came true. pic.twitter.com/FHbpivIjXj

— Olivia McClellan (@OliviaMNews) June 19, 2018
The young boy had the chance to meet several law enforcement teammates including K9 Taz, K9 Tanja and K9 Nelson. Massey even went on patrol with Officer Brad Robins where he caught his first "bad guy" and helped transport him to the Tipton County Jail.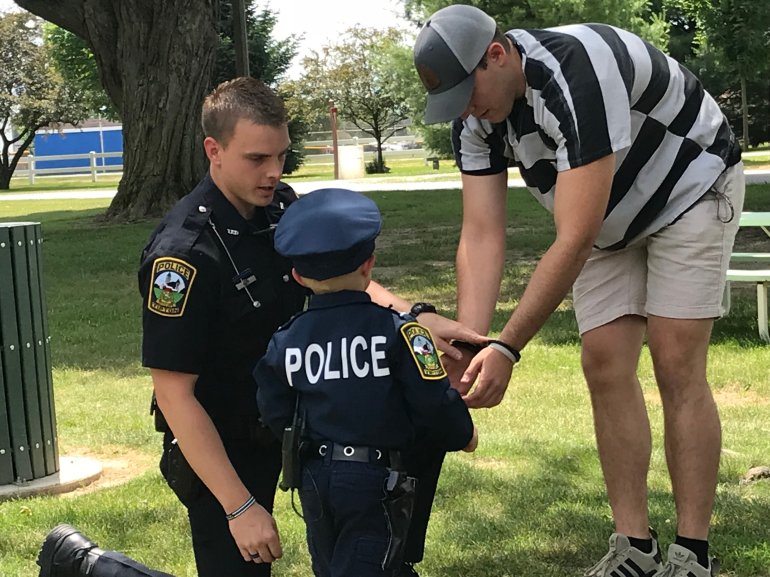 "He is a fantastic kid," said Officer Robins. "The way his mind works, he's always trying to figure out how to catch the next bad guy, where the jail is and visits other stations. He's just a really neat kid."
This wasn't the first time Massey spent time with officers. Back in January, he invited Tipton Police to his birthday party.
The 4-year-old's mother, Meg Massey, said Leo started showing an interest in police officers when he was just two years old. She said he never breaks character and even points out when she's driving "too fast".
"He never says that he wants to become a police officer, he says, 'I am a police officer,'" said Massey.
Officer Robins said this was the first time the department hired an honorary police officer for the day.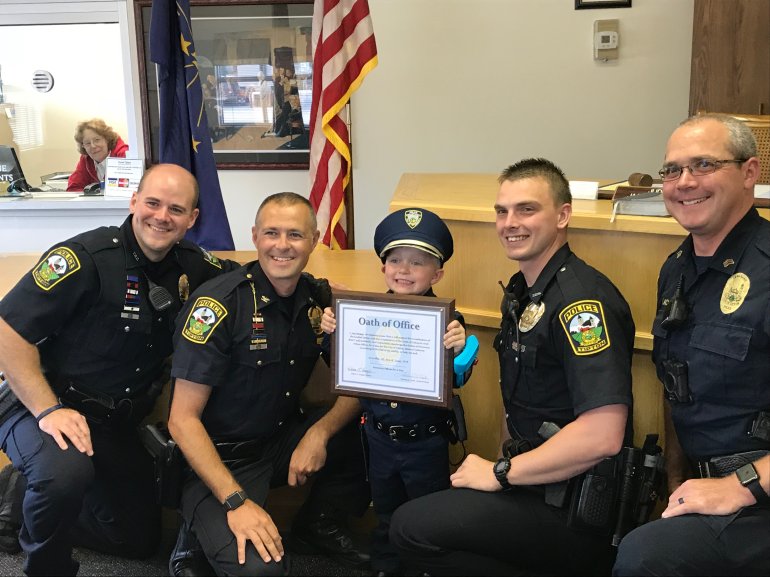 "He's probably my favorite little youngster that is involved with police and we're honored to have him here," said Robins.
Massey said his favorite part of the day was, "catching the bad guy, because I caught him so quickly."