This is an archived article and the information in the article may be outdated. Please look at the time stamp on the story to see when it was last updated.
CONNERSVILLE, Ind. — If you drive through Connersville, you'll be surrounded by hundreds of American flags in honor of Veterans Day.
Volunteers in the community are showing their support by displaying miles upon miles of red, white and blue.
Buster Smith and members of the VFW Post 571 began the Veterans Day flag display eight years ago.
What began with 20 American flags has grown to well over 900.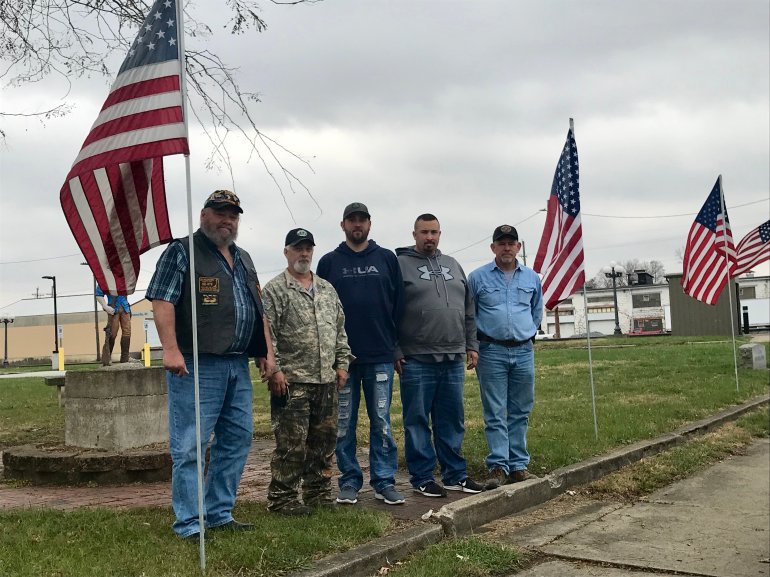 "It's our country's symbol," said Smith. "As a veteran, it means everything."
The flags line the streets of Eastern Avenue and Central Avenue for 12 blocks.
WATCH: If you drive through Connersville, you'll be overwhelmed to see 900 American flags on display for Veteran's Day. Truly an incredible sight to see. #VeteransDay2018 #ThankYou pic.twitter.com/pfCihF4kMv

— Olivia McClellan (@OliviaMNews) November 9, 2018
The American Legion in Bluffton and retailers in the area donated supplies in support of the flag display, and nearly 40 volunteers worked to put up the flags on Wednesday.
"This is absolutely for the community and by the community," said Smith. "It's not just the VFW. The local AMVETS, American Legion and Fraternal Order of Eagles — they all helped."
Smith said Fayette County has the largest number of veterans per capita of any county in the state.
He said they plan on growing the program to reach 4,000 flags.
"I think the community walks a little taller," said Smith. "I think they're pretty proud of the project overall."
To donate in support of next year's flag display, click here.