This is an archived article and the information in the article may be outdated. Please look at the time stamp on the story to see when it was last updated.
INDIANAPOLIS, Ind.– A man from Huntsville, Alabama is making a big difference- one lawn at a time.
Rodney Smith Jr. started mowing lawns for free three years ago; helping the elderly, disabled, veterans and single parents.
Smith is the founder of Raising Men Lawn Care Service. He came up with the idea in 2015 after he saw an elderly man struggling to mow his lawn in Huntsville.
"I pulled over and helped him out," said Smith. "That night, I decided to mow free lawns."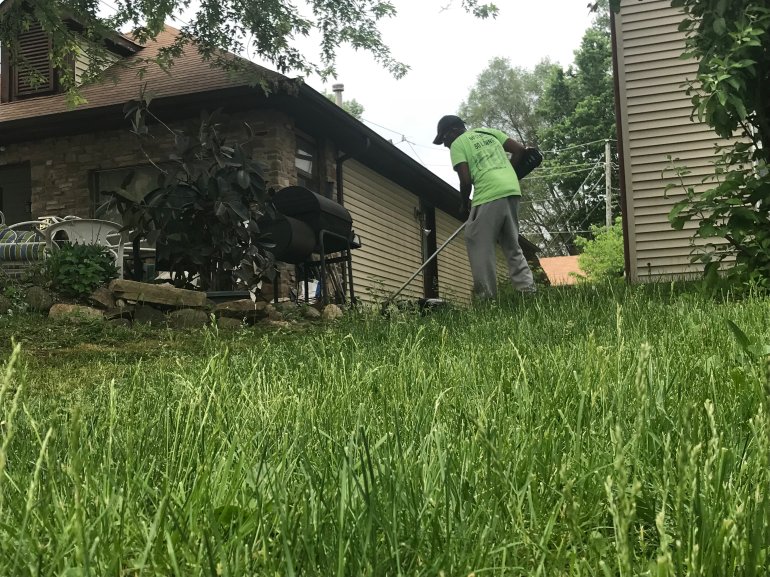 Smith has already mowed more than 2,000 lawns across the nation, all at no cost to residents in need.
"I have come across so many elderly people who have to use their funds to get their grass cut because if they don't, they'll get fined by the city," said Smith. "When we can come cut it for free, they can use those funds for medication and things they really need."
Smith isn't doing all the work alone. He works with youth across the country, teaching them the importance of giving back.
More than 100 teens across the country have taken on a 50-yard mowing challenge in their communities.
"Once they reach 50, we fly to them wherever they are, we do lunch with them and we give them a brand new lawn mower," said Smith.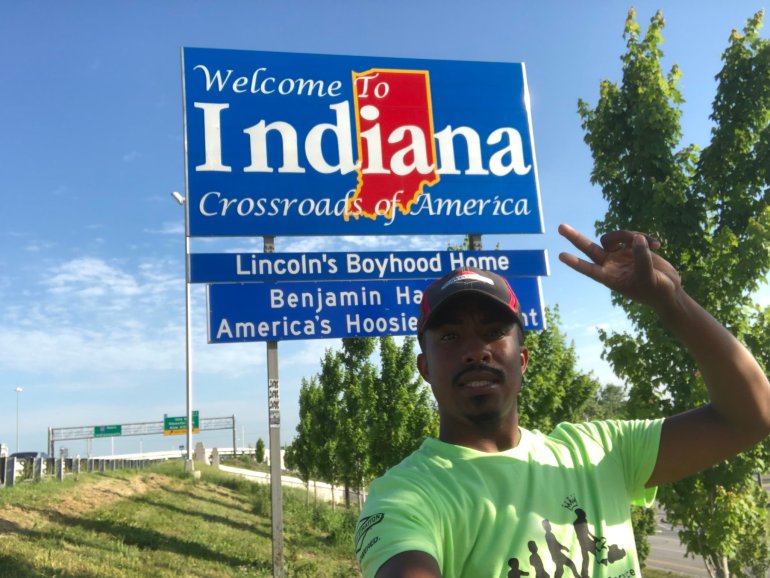 Smith is currently on a nationwide tour where he will mow lawns for free in all 50 states. He started the tour last Thursday in Milwaukee and has since traveled to Chicago, Saint Louis and Louisville.
On Monday, Smith mowed lawns in Indianapolis and Muncie alongside two local middle school students who took on the 50-yard challenge.
Caleb Carver and Caleb Weirich have each mowed 100 yards across the state. They spent the day with Smith, helping the Indianapolis community.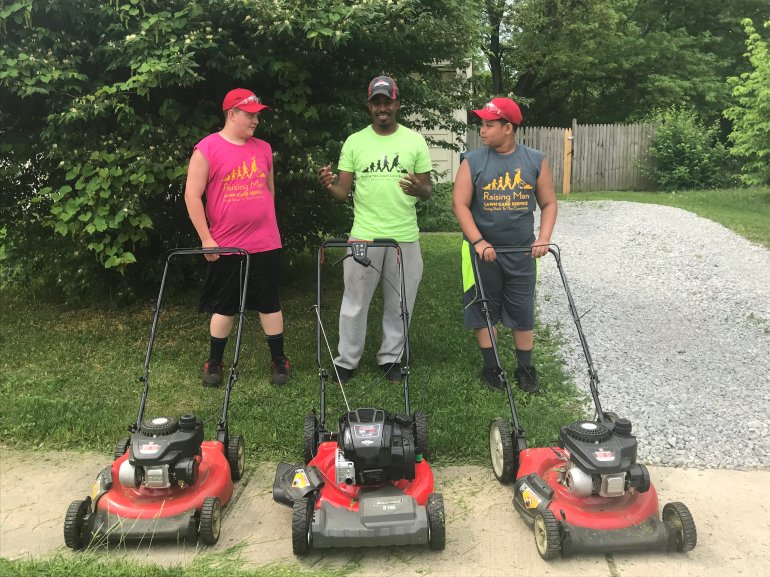 "It means a lot," said Indianapolis resident, Connie Brewer. "As a senior citizen with a disability, it's hard to get it done. This is like a dream come true. I think it's good he has the kids learning how to give back to the community."
In addition to mowing lawns for those in need, Smith educates youth on mowing safety and the importance of community service.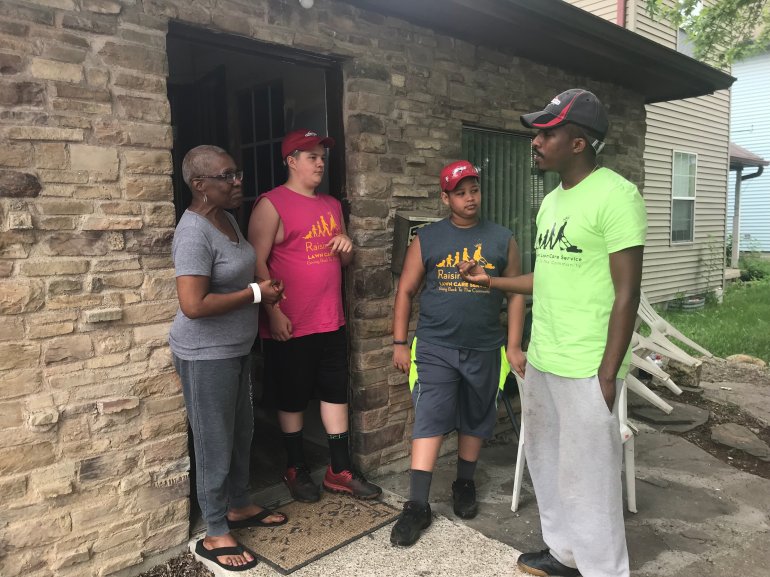 "We're teaching them responsibility, we're teaching them how good it feels to give back to the community," said Smith. "We're trying to spread this movement nationwide."
WATCH: Rodney Smith Jr. started his tour last week and is traveling to every state to cut lawns for those in need. @weareraisingmen @iamrodneysmith pic.twitter.com/eFaFgl8oSf

— Olivia McClellan (@OliviaMNews) May 21, 2018
Smith will now make his way to Michigan as he continues his 50-state tour.
I had the pleasure of doing Mr. Davis's lawn for him in Indianapolis Indiana. He is 95 years young & he's also a veteran, thank you for your service sir . Making a difference one lawn at a time. pic.twitter.com/WUYBWPIMy7

— Rodney Smith Jr (@iamrodneysmith) May 21, 2018
To learn how to get involved, click here.