This is an archived article and the information in the article may be outdated. Please look at the time stamp on the story to see when it was last updated.
PUTNAMVILLE, Ind. – Two men were arrested Wednesday after police say they found fraudulent credit cards during a traffic stop in Putnamville.
An Indiana State Police trooper made the discovery after stopping a 2018 Nissan Maxima for speeding and erratic passing on eastbound I-70 near mile marker 35 at about 4 p.m.
During a search, police say they found fake identification and credit cards, a computer, a credit card imprinter, a credit card embosser, and numerous items believed to have been purchased with fake credit cards.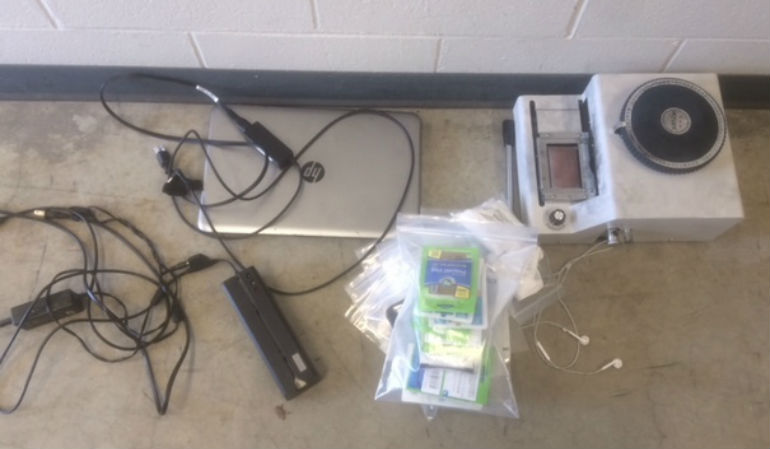 Police believe the fake cards were used at various locations in the states of Illinois, Kentucky and Missouri.
The driver, 25-year-old Joseph A. Moon of Louisville, was charged with eight felony counts of conspiracy to commit fraud.
A passenger, 24-year-old Xavier D. Smith, was charged with eight felony counts of fraud. He's also being charged with one misdemeanor count of fraudulent government document after police say he produced a fake identification card to troopers.
Both men were incarcerated in the Putnam County Jail.