This is an archived article and the information in the article may be outdated. Please look at the time stamp on the story to see when it was last updated.
[protected-iframe id="9676d35a2219ab92132aef218274caaa-41641915-42241042″ info="http://wsbt.com/embed/news/local/breaking-car-crashes-into-house-in-south-bend?external-id=dd650e8b976248f583228c06c13e2197″ width="770″ height="433″ frameborder="0″]
SOUTH BEND, Ind. — A 17-year-old girl died after being shot and crashing into a home in South Bend Thursday night, police say.
According to the South Bend Tribune, police responded to the area around 8 p.m. after receiving a shots fired call. Officers found the car on its side next to a house at Twyckenham Drive and Hildreth Street, according to WSBT.
Officers found a girl in the car unconscious and began performing CPR. She was taken to a local hospital, where she died. She was identified as 17-year-old Tysiona Crawford.
Investigators found bullet holes in the car and shell casings nearby. They said the teen had been shot.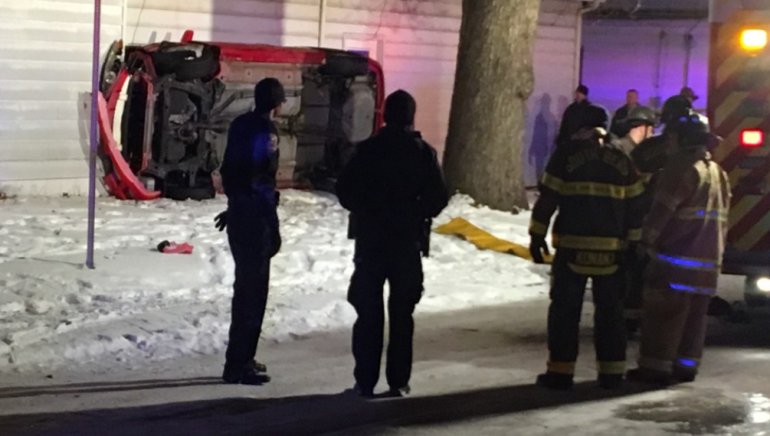 The shooting happened about a block west of Indiana University South Bend, and the school sent a crime notice to students and faculty about the shooting:
REPORTED OFFENSE: On January 18, 2018, the South Bend Police Dept. received a report of shooting one block west of campus. South Bend Police are looking for suspect, a 17 year old black male wearing a red hoodie. Subject had fled north, away from campus.

TIME AND LOCATION OF OFFENSE: January 18th, 2018 at 8 PM. On Clover St, one block west of campus.

SUSPECT: 17 year old black male wearing a red hoodie. Subject last seen fleeing northbound, away from campus.
The case remains under investigation.