This is an archived article and the information in the article may be outdated. Please look at the time stamp on the story to see when it was last updated.
UPDATE:
Two men have been arrested for their alleged involvement in the killing of a man that took place on Thursday on Indy's southeast side.
Kevin Lemaster, 40, and Benjamin Gardner, 47, were arrested and charged with Felony Murder and Burglary on Friday.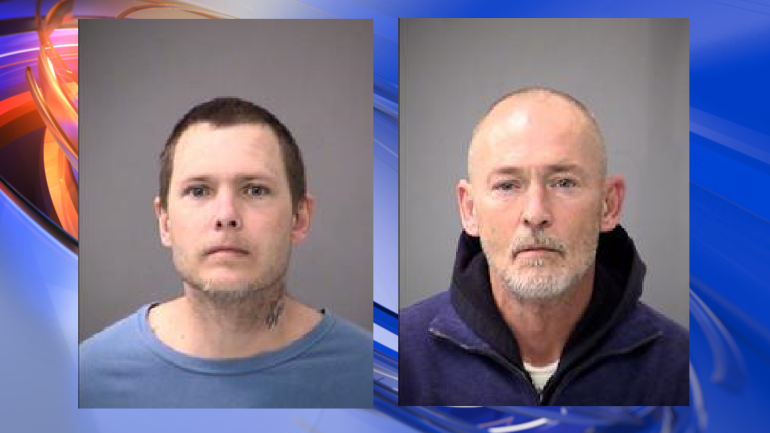 INDIANAPOLIS, Ind. –Police say a person shot and killed one of three men attempting to burglarize a home on the southeast side of Indianapolis Thursday night.
Officers were called to the scene in the 6400 block of Winslow Drive at about 6:30 p.m.
Police believe the suspects had burglarized the home earlier in the day and were returning to steal more items.
Cpt. Robert Troutt said at the scene that the homeowner had arranged for someone to be in the house to catch the burglars.
"When they tried to come in, it got ugly," said Cpt. Troutt.
Police say the person in the house shot and killed one suspect as he was trying to get in. The other two got away, one on foot and one in a vehicle, a black or blue Chevy van, according to police.
Anyone with information regarding the suspects or the incident is asked to call Crime Stoppers of Central Indiana at 317-262-TIPS.