This is an archived article and the information in the article may be outdated. Please look at the time stamp on the story to see when it was last updated.
UPDATE: Rebecca Lawson was found guilty of murder and attempted murder in Jan. 2017. However, the Indiana Court of Appeals later reversed her conviction and ordered a new trial in August 2018. A jury found her guilty of murder and attempted murder during the retrial.
INDIANAPOLIS, Ind. (Feb. 12. 2016)-- Police say two people were injured, one fatally, Friday evening in a shooting on the southwest side.
Officers were called to the 3400 block of South Lynhurst Drive around 8:45 p.m. on a report of a person shot.
Police confirmed that two people, a 35-year-old man, Patrick Brown, and a 38-year-old woman, Cecilia Land, had been shot. Both were transported to Eskenazi Health in "very" critical condition.
Brown later succumbed to his injuries. He was pronounced dead at the hospital.
Police later arrested Rebecca Lawson on a preliminary charges of murder and attempted murder.
"After the shooting, Lawson called 911 and peacefully surrendered to arriving officers," Police said in a statement Saturday morning.  The case will now go the Marion County Prosecutor's Office for final charging decisions.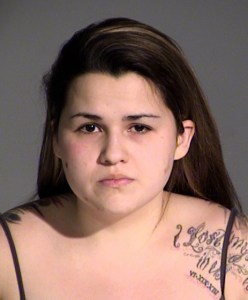 Child Protective Services was initially called to the scene because three children were in the home. Their parents were located and CPS was called off. The children were not injured.
Animal Care and Control was called to the home to remove multiple dogs so they would not be left alone.