This is an archived article and the information in the article may be outdated. Please look at the time stamp on the story to see when it was last updated.
RUSSIAVILLE, Ind. — From police officer to farmer, a 4-year-old boy in Russiaville is truly a jack of all trades.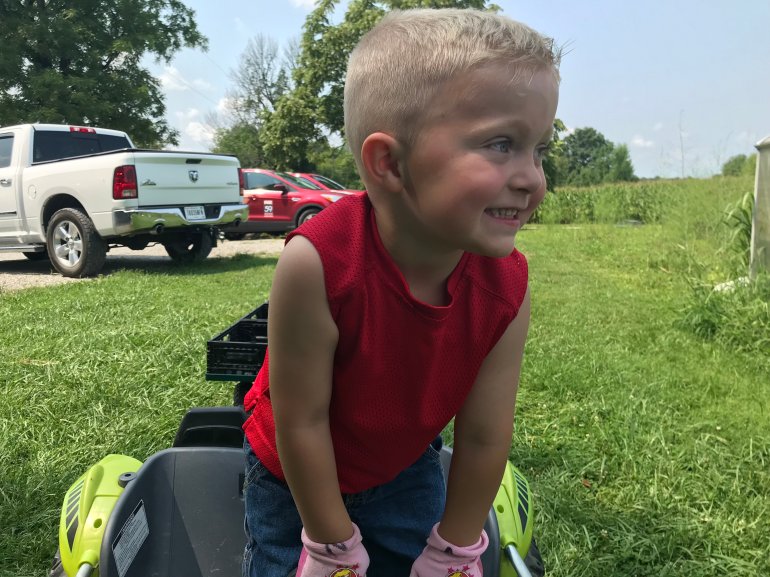 Earlier this summer, Leo Massey was sworn in by the Tipton Police Department as an 'honorary police officer for the day.'
Though he still thinks of himself as a police officer, he is now running his own produce stand.
"He's just the hardest working kid I've ever known in my entire life," said Leo's mother, Meg Massey. "He is always working even when we don't want to, so we decided to put this in his college fund. It did pretty well last year and we decided to grown it even more this year."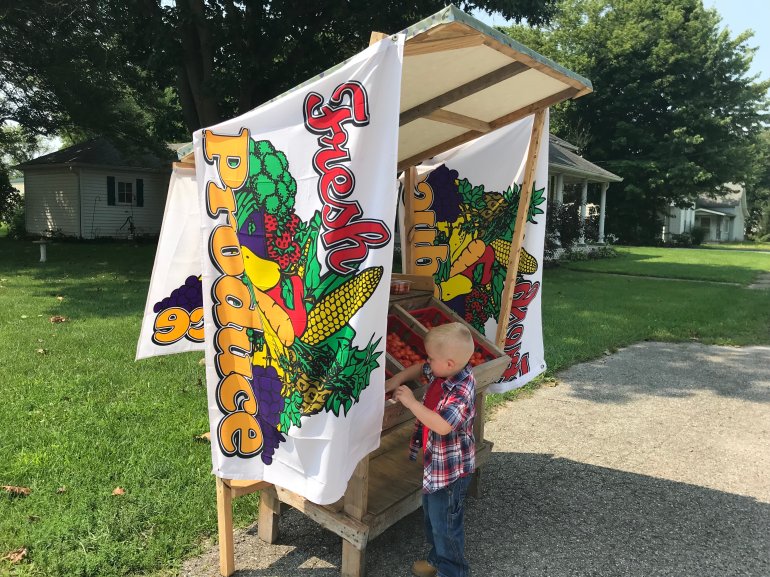 Leo wakes up at the crack of dawn every morning to farm and sells his own home-grown produce when he's not at preschool.
"We decided to put all of the funds in his college fund because he's out here working every day," said Massey. "Sometimes, he gets us out here to work if we don't feel like it."
Leo was able to raise $900 last year from his produce stand and has already raised $1,400 over the last five weeks.
Leo's Organically Raised Produce Stand is located at 4413 W 250 S, West Middleton, Indiana 46995 and is open daily from 7 a.m. – 9 p.m.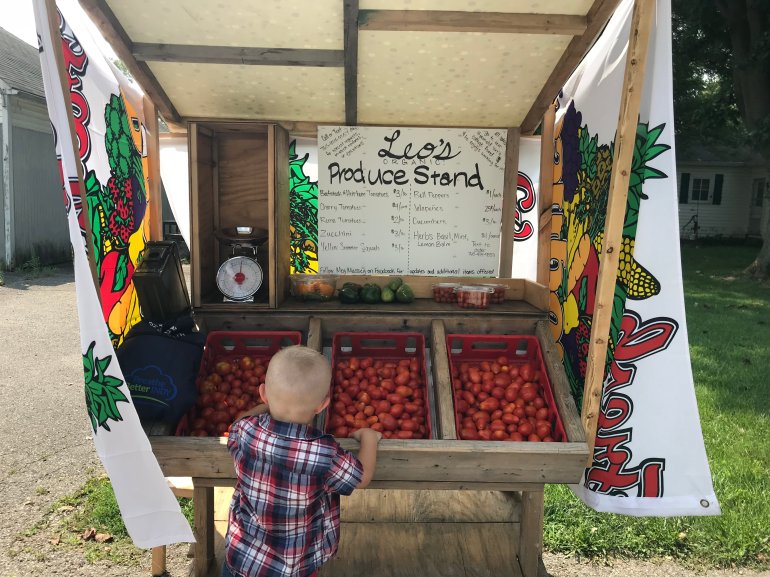 "This is a way for him to have pride in what he's doing and to learn things along the way," said Massey.  "We're not just investing in his college education, we're also investing in him right now and the things that he's learning along the way."