This is an archived article and the information in the article may be outdated. Please look at the time stamp on the story to see when it was last updated.
Pacers 5K
Bankers Life Fieldhouse (Delaware Street entrance)
The inaugural Pacers 5K race is this Saturday, Oct. 20. Honorary starter Larry Bird will tip off the race with Boomer, the Pacemates, High Octane Drumline and Pacers alumni in attendance to cheer on participants. The 5K is for all ages and fitness levels, so the whole family is welcome to participate. The race will start at Bankers Life Fieldhouse, wind through downtown Indy and finish with a post-race party.
Covered Bridge Festival
Parke County
The Covered Bridge Festival (Indiana's largest festival) always starts on the 2nd Friday in October is nationally known as one of the largest of its kind. Head to Parke County to enjoy this year's festivities running through Oct. 21. Attendees will visit communities throughout Parke County with a wide array of shopping and a variety of food that is sure to please everyone.
Headquartered on the courthouse lawn in Rockville, Indiana, since 1957, you will find food served by many of the nonprofit organizations of the county that use funds from the festival to promote their organizations throughout the year. A large tent and streets around the courthouse filled with crafters and vendors are open daily from 9 a.m. to 6 p.m. Free entertainment is scheduled on the south side of the courthouse throughout each day.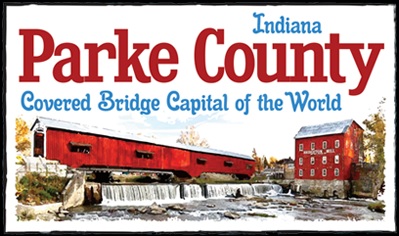 2018 Indiana Tour de Cure
Indianapolis Motor Speedway
Head to Indianapolis Motor Speedway this Saturday, Oct. 20, for this year's Indiana's Tour de Cure bike ride. Tour de Cure is more than just a ride–it is a celebration of the American Diabetes Association's mission and a chance to raise critical funds to help fight diabetes. The event is for people of all cycling abilities, featuring well-marked routes with safety marshals and safety vehicles, and fully stocked rest stops to fuel your journey! All participants are invited to a post-ride party celebrating the "Living Red" participants (those living with diabetes) with music, kids activities, lunch and more!

72nd Annual Historic Irvington Halloween Festival
For more than 70 years, the Historic Irvington Halloween Festival has brought together thousands of residents, dozens of neighborhood organizations, and countless east side businesses in a fun-filled celebration of our heritage and community. The festival and its associated events are designed to bring awareness to the community, to bring commerce to local business and sponsors, and to provide fun for the children of Irvington and Indianapolis. The celebration now encompasses a week of events running through Oct. 27, including a five-mile run, musicians, contests, Halloween-themed movies, storytelling, ghost tours, live theater, masquerade ball, a haunted puppet show and dozens of other events.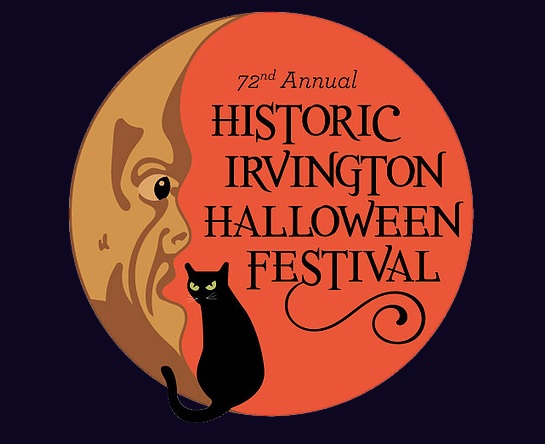 Pumpkin Express
Hamilton County
Take the train to the pumpkin patch this weekend and enjoy the complimentary fall festival put on by the Hamilton Heights FFA! Hay rides, pony rides, an obstacle course and much more are just part of the all-ages fun. The Nickel Plate Express transforms into the Pumpkin Express just in time for the Halloween season. The train will board in downtown Atlanta, Indiana, at 105 E Main Street. For guests ages 16+, who are looking for some spooky Halloween fun, you can also embark on the Ghost Express.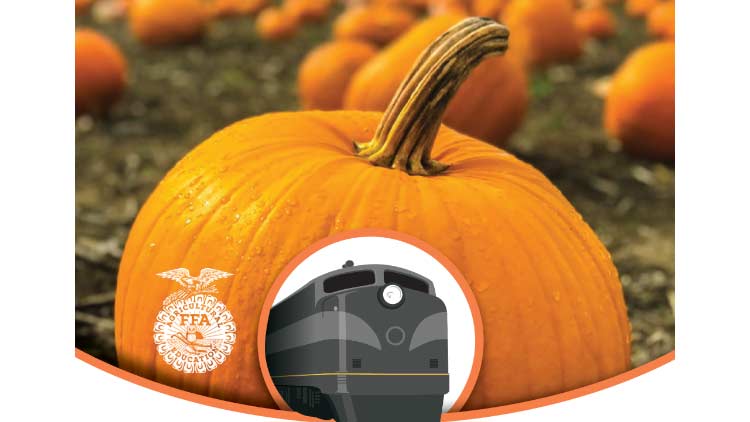 Broad Ripple Zombie Walk
Now in its 13th year, the Broad Ripple Zombie Walk has become Indiana's largest Zombie-themed flash mob. In 2017, the Broad Ripple Zombie Walk collected 3,600 lbs. of canned food for Gleaners Food Bank. This year will also include a zombie-themed carnival set up in the parking lot behind the Vogue Theatre. Enjoy a Zombie Feast with food trucks, a DJ, zombie dance-off, kids' games, vendors, and more. Adults can end their night at the Vogue for their 90s-themed Zombie Prom.