This is an archived article and the information in the article may be outdated. Please look at the time stamp on the story to see when it was last updated.
GREENWOOD, Ind. — Unnineh is the Korean word for "sister," and that's what three best friends consider one another.
Together, they realized their dream of having their own restaurant. After months of hard work and elbow grease, they transformed an empty south side space located at 916 E. Main Street, Suite 210 in Greenwood, into Sisters Korean Restaurant.
Upon walking in the door, guests are greeted by traditional décor, a pleasant staff, and an authentic dining experience that's already garnered the restaurant a perfect 5-star review on Yelp.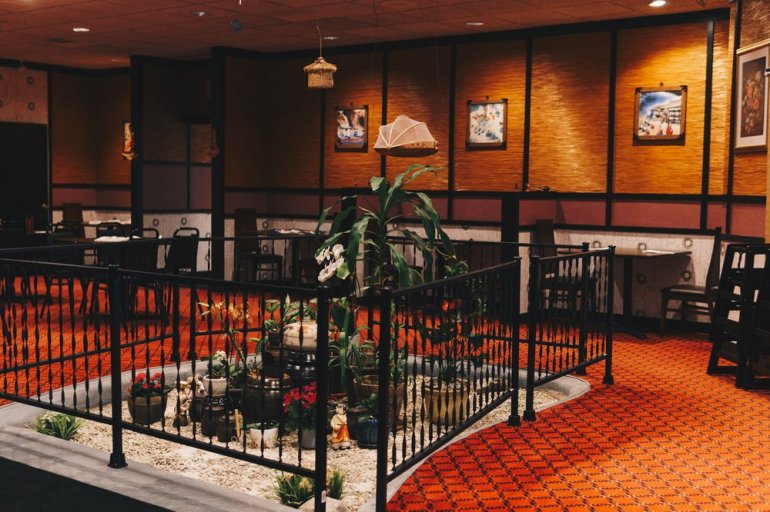 It's no wonder people were so thrilled to see an authentic Korean restaurant like Sisters Korean open up on the south side, because according to co-owner, Hae Lee, they had been asking for it for a long time.
"We decided so many people were asking [about it], saying the south side needs a Korean restaurant," she said.
Now the south side has just that thanks to the three women behind Sisters Korean Restaurant. Here, the options are plentiful, but the recipes are top secret— even among themselves.
"Most of the recipes are from my sister. She doesn't share her secret recipes, not yet," Lee explains with a laugh. "She says she's going to control 10 more years… We're just looking behind her shoulder."
12 sides known as "banchan" come with each entree Photo Credit: Yelp Indy via Cassie T.

Photo Credit: Yelp Indy via Hae L.

Photo Credit: Yelp Indy via Tommy K.

Photo Credit: Yelp Indy via Tommy K.

Photo Credit: Yelp Indy via Tommy K.

Interior photo Photo Credit: Yelp Indy via Tommy K.

Photo Credit: Yelp Indy via Diem D.

Photo Credit: Yelp Indy via Garvy S.

"Banchan" Photo Credit: Yelp Indy via Tommy K

Photo Credit: Yelp Indy via Tyanna H.

Photo Credit: Yelp Indy via Katelyn D.

Photo Credit: Yelp Indy via O H.

Photo Credit: Sisters Korean Restaurant

Some dishes are cooked right at your table Photo Credit: Yelp Indy via Susan K.
Lee says an important part of traditional Korean food is fresh ingredients.
"We do that every day. Every day fresh. Fresh vegetable, fresh cooking… we promise that it has to be all fresh," she explained.
Some of their top-selling dishes include short ribs and a dish called bulgogi, which consists of beef, veggies, and more of those "secret" seasonings. Then there's Lee's favorite: a seafood soup, which is also a favorite of local Yelpers.
"The tang jeon chigae is one of the ones that stands out in the reviews… It is a boiling seafood bowl that is brought to your table," said Brittany Smith of Yelp Indy.
Another standout is the bibimbap.
"[It] is a classic Korean dish if you're new to Korean food," Smith adds.
With every entrée, guests get 12 different sides, called "banchan," which seem to be quite the fan-favorite based on local reviews and a plethora of photos posted by guests on their Yelp profile.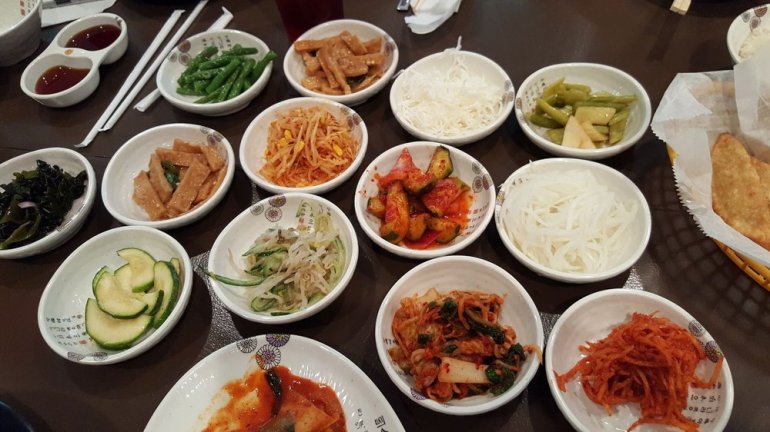 For dessert, the potbingsu is perfect for sharing. It comes in a large bowl full of shaved ice, two scoops of ice cream, fruit, mochi, and red beans.
Then, how about channeling your inner K-Pop star with free karaoke?
"Even the people who come for lunch eat a couple bites then go ahead and go sing and relax. [Sing] a couple songs and then go back to eating," said Lee.
Although they've only been open a few months, Lee says they've received such a warm reception, with neighboring business owners often stopping by for lunch, which has made them feel right at home.
"They feel like here is not a restaurant. [It] feels like a family," she said.
Four Things You Need to Know:
1: Yelpers rave about the incredible authenticity of the Korean food. "The Yukgaejang was cooked just right, just like grandma makes it in Korea. The experience was excellent, the ajumma's (respectful word for women) are all very nice and accommodating, and the food was authentically delicious." -Yelper Tommy K.
2: Located in Greenwood, this restaurant is just south of Indianapolis, but still only a 20-minute drive from Monument Circle downtown.
3: Three ajumma's (respectful word for "women") run this restaurant called Unnineh ("sister's").
4: Sisters Korean Restaurant opened on February 12, 2018. They've already garnered a perfect 5-star review on Yelp.
Another notable aspect of truly authentic Korean cuisine is that it's quite an interactive experience. Some of the dishes are actually cooked right on the tabletop in front of you. You can chat with the staff about the food or ask them any questions you may have, making it a very interactive experience. Many Yelp reviewers note that it's a great place to bring friends or coworkers to enjoy a true dining "experience."
For more information on Sister Korean Restaurant, check out their website or Yelp profile. You can also connect with the business by following them on Facebook or Twitter.
While in Greenwood, check out some of the south side's other top-rated hot spots located within three blocks of Sisters Korean Restaurant: