A Severe Thunderstorm Watch has been issued until 4 AM for a portion of northwest Indiana.  Large hail to 2" and damaging wind gusts to 70 mph are possible.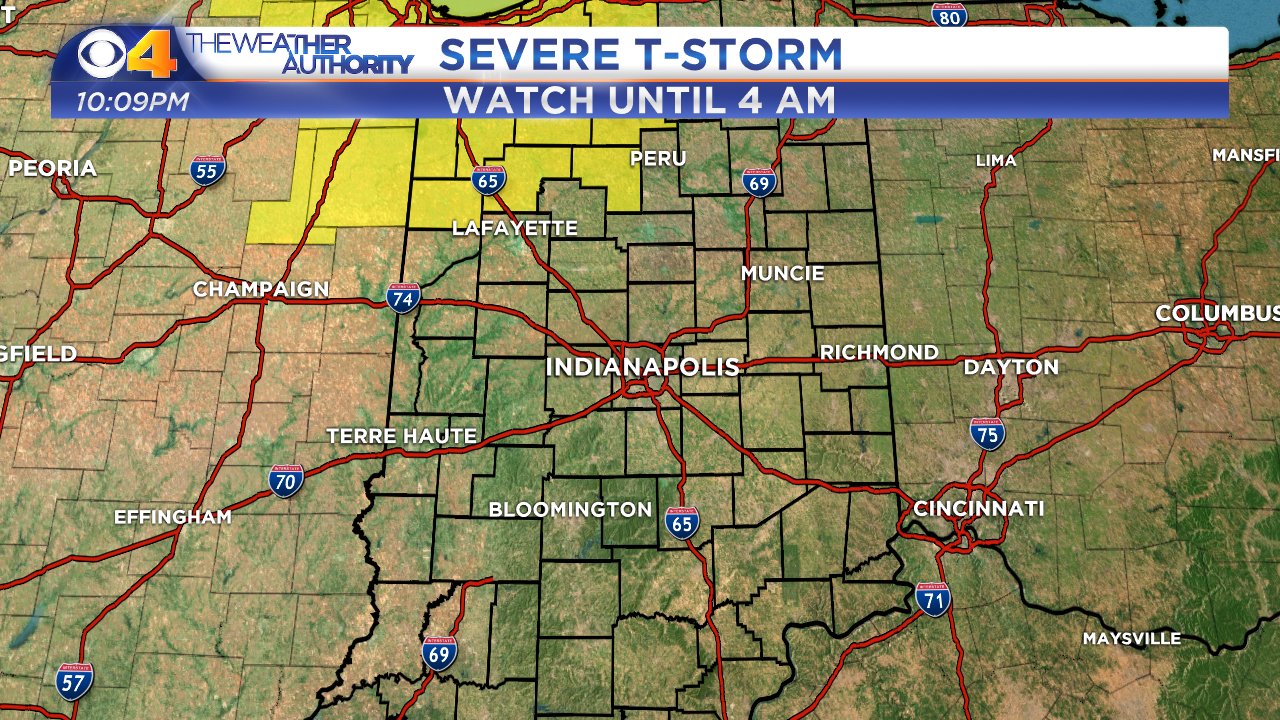 High temperatures were about 20 degrees above average today and now a cold front is approaching. T-storms are forming across Kansas and Missouri and they give us some late night storms. The greatest threat for severe storms is north of Indianapolis and the storms will move across the state between 11pm and 3am. We also have a wind advisory in effect for Wednesday when winds will gust 35 to 45 miles per hour. Expect a dry, cool St. Patrick's Day with highs in the 50s before rain and snow showers move in late Friday and linger through the weekend.
We have a slight risk for severe storms late tonight, mainly north of I-70.
The greatest threat will be for lightning and gusty winds.
Storms move into western Indiana after midnight.
Storms will approach Indianapolis by 2am.
Storms into east central Indiana by 3am.
Storms move out of the state by 4am.
We have a wind advisory on Wednesday for winds gusting 35 to 45 miles per hour.
We'll have a chance for a rain/snow mix late Friday.
We'll have a chance for rain and snow showers Saturday.
We'll have a chance for rain and snow showers Sunday.